The LPGA tour announced their official schedule for the 2019 season on Thursday. There are several promising developments, none more so than the fact that the total prize money has increased to a record-breaking amount.
The official money up for grabs in the new year is a whopping $70.55 million. That's compared to the $65.35 million purse in 2018, a substantial increase of more than $5 million.
"We are in one of the most exciting periods of time in LPGA history," said LPGA Commissioner Mike Whan in a press release. "One look at our 2018 season shows the breadth of global talent on our Tour, and I have no doubt that 2019 will continue this upward trend."
The largest-ever purse will be spread out among 33 official tournaments played across 15 states and an incredible 12 countries, an important fact for a tour that is becoming more and more global each year.
Honors for the single biggest increase go to the season-ending CME Group Tour Championship, and it's not even close. The CME will double the tournament purse from $2.5 million to $5 million. That would match last year's largest purse from the U.S. Women's Open (the USGA has confirmed that the 2019 purse will be at least $5 million). Furthermore, the victor at the closing event will earn $1.5 million, the biggest winner's purse in the history of the LPGA.
"LPGA purses have steadily increased over the last decade, a sign of the growing support from our corporate partners and sponsors for the game of women's golf," said Whan. "Across the board, our title sponsors understand the value that working with LPGA players brings to their businesses and we look forward to continuing to develop larger purses for the generations of players to come."
Other events that will see an increase in winnings are the ANA Inspiration ($3 million, up $200,000 from 2018), the KPMG Women's PGA Championship ($3.85 million, up $200,000 from 2018), and the Evian Championship ($4.1 million, up $250,000 from 2018), as well as the Marathon Classic and the LPGA Mediheal Championship.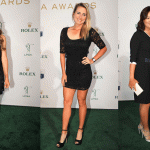 The season begins with one of four new tournaments, The Diamond Resorts Tournament of Champions presented by Insurance Office of America, to be held Jan. 17-20 at Four Seasons Golf and Sports Club Orlando in Lake Buena Vista, Fla.