Bryson DeChambeau talks Ryder Cup 'sting,' makes bold claim about form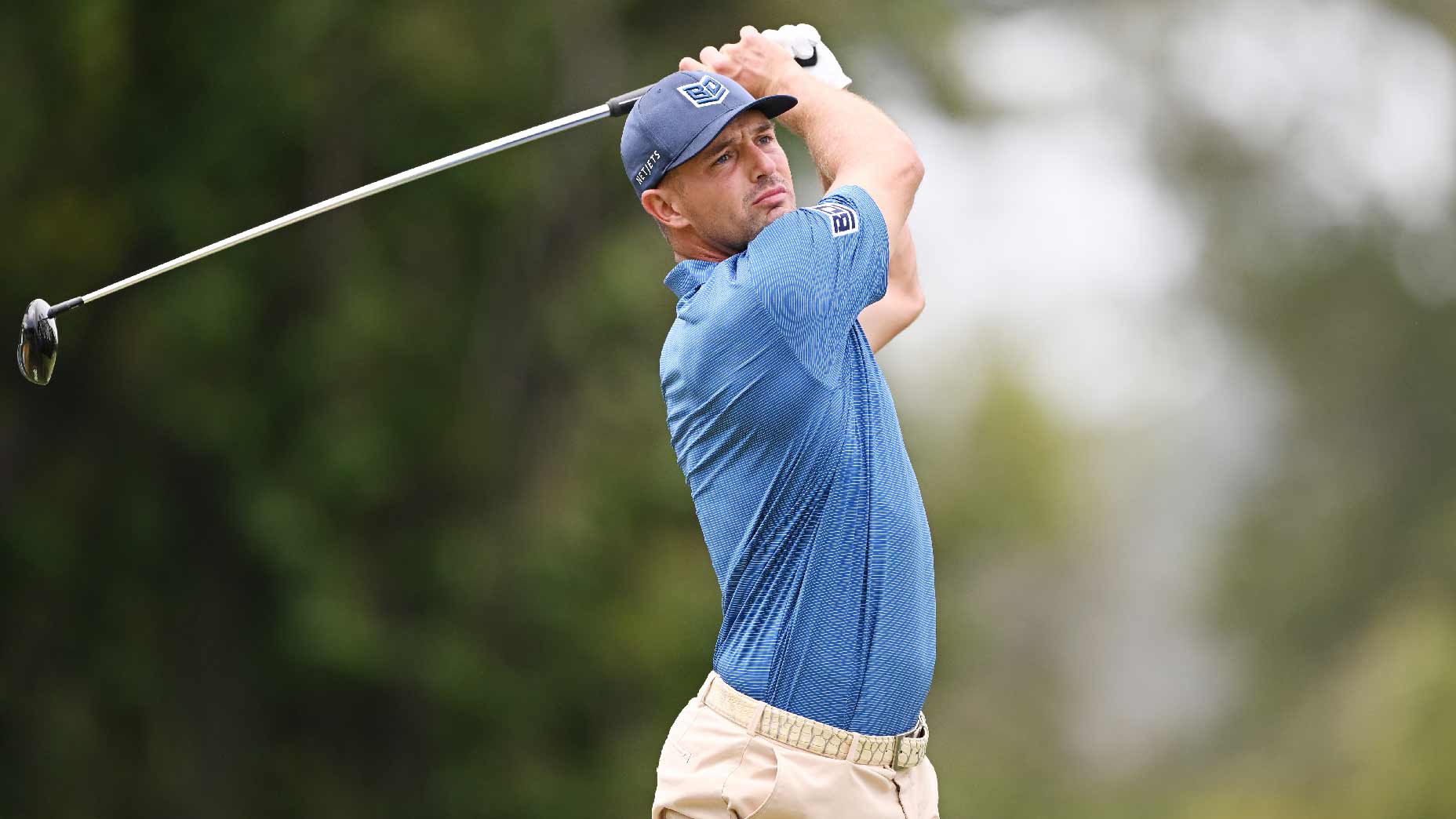 Getty Images
Bryson DeChambeau's trophy collection continues to grow.
The 30-year-old took the title at LIV Golf Chicago over the weekend, besting Anirban Lahiri and Marc Leishman by a shot at Rich Harvest Farms. The win caps off a summer in which DeChambeau has won twice on the LIV circuit, where he currently sits third in the season-long standings.
Suffice to say, DeChambeau is playing excellent golf these days. His game has been so tidy that he believes it's some of the best golf of his career.
"I am playing better than Winged Foot," DeChambeau said Sunday.
Winged Foot is the site of his lone major championship victory at the 2020 U.S. Open where he won by a whopping six strokes. And while strokes-gained data doesn't quite align with that claim (Data Golf's numbers say he was roughly 1.5 strokes better in 2020), it's clear that DeChambeau is supremely confident in his game at the moment.
Despite his prime form over the summer, the eight-time PGA Tour winner was an afterthought when it came to filling out the U.S. Ryder Cup team. While the likes of Keegan Bradley, Cam Young and Lucas Glover garnered serious discussion as captain's picks, DeChambeau's name was seldom mentioned.
Even though DeChambeau has two previous Ryder Cup appearances — including an unbeaten performance in 2021 — as a LIV defector, he was more or less blacklisted from the team this cycle.
"It would have been nice to at least just have a call," DeChambeau said. "There's numerous people that I think Zach [Johnson, the U.S. captain] should have called out here, and we didn't get that."
Fellow LIV golfer Brooks Koepka did, in fact, make the team as a captain's pick. But Koepka's performance in the majors far outpaced DeChambeau's (and all other LIV players), as he won the PGA Championship and finished runner-up at Augusta.
LIV's representation on the team this week shows there is an avenue to qualify for the team as a member of the upstart tour. But as DeChambeau sees it, the standards are different for his brood versus the traditional Tour stars.
"We're nothing different," DeChambeau said. "We're still competing. We're still working super hard to be the best we possibly can be … I have no idea what it was or how it was like or who made that decision, but it would have been nice for them to consider us more because we're pretty damn good out here."
DeChambeau's resume might've added another bullet point last week, but his Ryder Cup team section will (for the time being) remain as is.
"It definitely does sting a little bit," he said. "But say what you want, we're still golfers, and I personally think that given the way I played this week, I could have definitely racked up some points for Team USA."