Why two of the best putters of all time use the same trick on slow greens
Getty Images
Welcome to Play Smart, a game-improvement column that drops every Monday, Wednesday and Friday from Game Improvement Editor Luke Kerr-Dineen (who you can follow on Twitter right here).
Putting on wickedly fast greens is a task that gives golfers of all levels sleepless nights. But navigating slow, slightly bumpier greens like we saw last week at Southern Hills, during the PGA Championship, is an art.
In some ways I've almost found them more difficult. It's always a bit scary needing to hit the ball so firmly on some seemingly short putts. But as they tend to do, two of the best putters in golf history — independently of each other — have figured out a relatively simple way of making the switch to slower greens, without having to adjust their technique.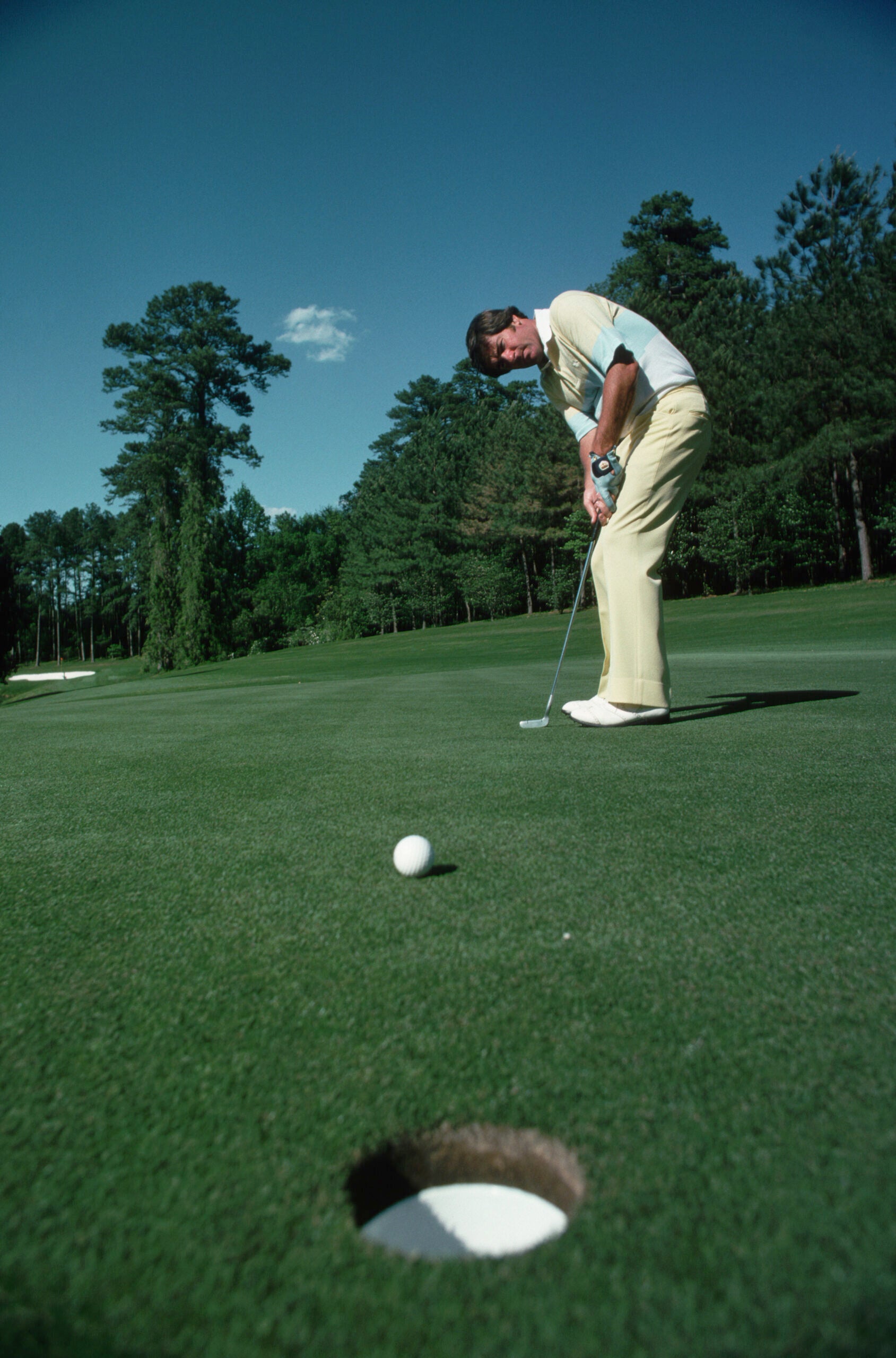 Dave Stockton, who won two PGA Championships in the 1970s, revealed the method he used during his peak. He said he had two versions of the same Ray Cook putter. One had two strips of lead tape on it, and one had three. He'd bring both to every event, and he alternated in-between. He'd use the two lead-tape putter for fast and average greens, and the three lead-tape version for slower greens.
"I liked the balance of it," Stockton says. "The putters are very, very light back in those days, and in the '70s the greens weren't nearly as fast as they are today. So I had to put a little more weight on it just to get a better feel."
Why adding weight to your putter head can help on slow greens
A strip of lead tape doesn't add much weight: Only about 2 grams per inch, which most golfers won't even notice. And yes, it's totally legal to use (as long as you don't apply it during your round). But adding a little bit more mass to the head will subtly increase its smash factor (or "impact ratio"), which means the ball will roll off the face with a little more speed. Have a robot hit two putts with the exact same stroke, and the one with a heavier head will send the ball farther.
It's why Tiger Woods will often add lead tape to his putter during Open Championship weeks, especially when there's heavy rain expected.
"Normally when I've come over here and virtually almost every single Open I've played in, I would put lead tape on my putters to try and get it a little bit heavier and get the ball rolling," Woods said during the 2018 Open Championship.
It's a simple adjustment any golfer can make whenever they tackle slower greens, and one used by the very best around.
Want to overhaul your bag for 2022? Find a fitting location near you at GOLF's affiliate company True Spec Golf.