U.S. Am player makes heart-warming gesture towards caddie after his costly rules mistake
(Instagram)
Mistakes happen. Sometimes, those mistakes don't cost you. Other times, they can make a huge impact. Thursday at the 2020 U.S. Amateur was one of those times.
Coming into the 18th hole of his Round of 16 match tied with his opponent, Tyler Strafaci, Segundo Oliva Pinto was preparing to hit a shot from a bunker when his caddie appeared to touch the sand with his hands.
The caddie maintains he didn't touch the sand, but a video replay of the incident showed that he did in fact touch the sand, and the rules officials deemed that in doing so, he had violated rule 12.1, and the penalty for Oliva Pinto was a loss of the hole. In this case, that also meant a loss of the match.
It was an unfortunate situation for all involved, but there is good news: Oliva Pinto's classy handling of the incident.
It started in his post round interview, when Pinto didn't put any of the blame on his caddie:
"It doesn't really matter," he said. "What happened happened."
Then, later that night, Oliva Pinto took to Instagram and once again leapt to his caddy's defense, calling him a "good guy" and writing that the situation "can happen to anyone," capping it off with the hashtag "#noonesfault."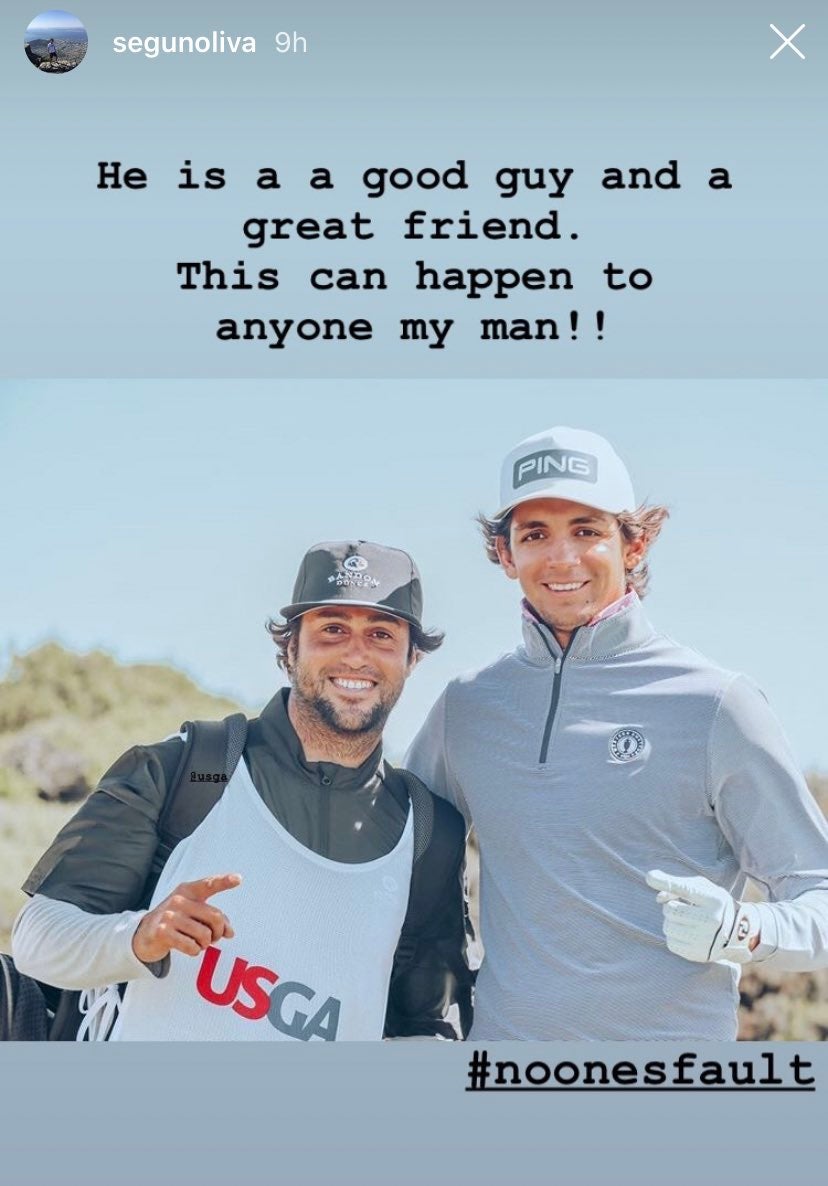 Olivia Pinto handled what is undoubtedly a difficult situation with great sportsmanship, and in doing so, demonstrated the true spirit of the the game.