Rory McIlroy: The 2 things all the best putters have in common
Getty Images
It's unusual for something to fly under the radar with a player as high-profile as Rory McIlroy. Yet for all the various analysis offered on McIlroy's game in recent years, his improvement with his putter goes somewhat unappreciated.
Earlier in his career, McIlroy was largely a substandard putter who would occasionally go on hot streaks. He ranked 139th, 159th and 97th between 2015 and 2018, but since joining forces with Brad Faxon as his putting coach, there's been a marked uptick. McIlroy has ranked 24th, 66th, and 34th in three of his last four seasons. And on Wednesday ahead of the Memorial, he shared some wonderful insight about what it takes to be good on the greens.
First, he was asked who he thinks are the best putters he's ever seen, and one name came to mind above all others.
"Jordan Spieth is up there. I think especially from that sort of middle distance, every putt he hits is just like the perfect speed. I think that's one of the things I always notice when I play with Jordan," he said, adding that he also admires the putting strokes of Denny McCarthy and Sam Burns. Still, McIlroy said, "from that upper echelon of guys, I'd put Jordan ahead of most people."
Then, following up on that, McIlroy shared two of the qualities that he says make good putters great.
1. Great putters have trust
Yes, there are technical elements at play in putting. You need to start your ball on your intended line, and read the greens correctly, consistently. But in McIlroy's mind, it's a chicken-and-egg situation. A good stroke is the byproduct of a good mindset, which, in McIlroy's mind, starts with trust.
"Trust. Trusting your read. Trusting your stroke. Trusting your instincts. I think the reason people miss putts more than anything else is indecisiveness, not committing to a read, not committing to a speed. I think being very trusting in what you're doing, and that trust just comes from seeing the ball go in the hole more often than it doesn't. You know, so it comes from practice. It comes from seeing that practice pay off in play, and I think that's the biggest thing."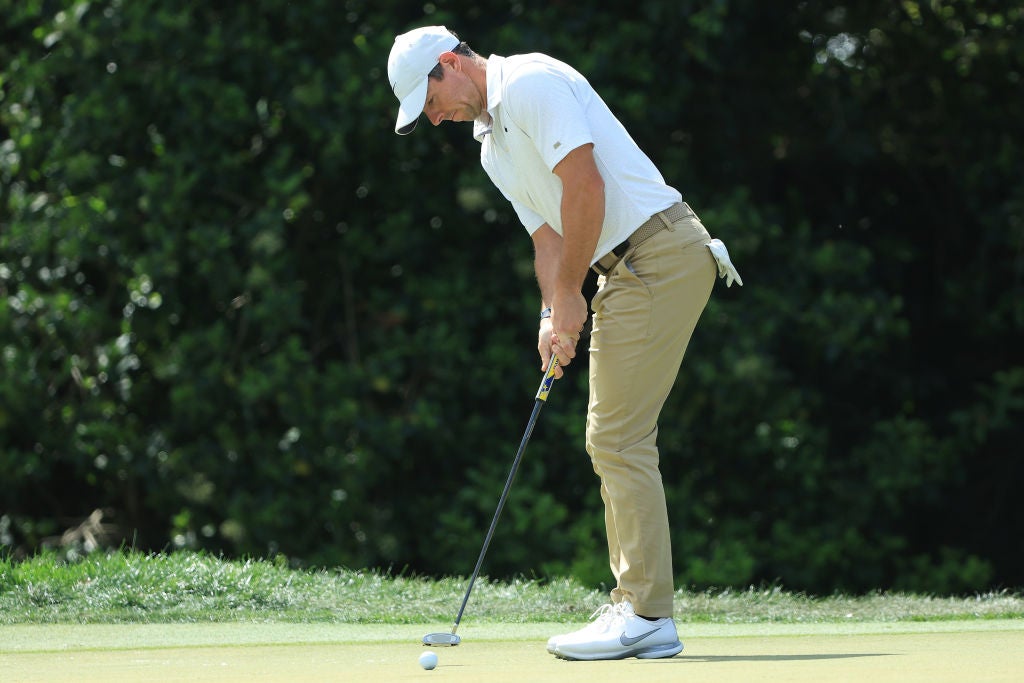 2. Great putters accept putts won't always go in
But what when the putts don't go in the hole, as they inevitably won't at some point, that's when the second essential quality of good putters comes into play: Acceptance.
"Acceptance. That's the other thing. Accepting that you are going to miss putts and that missed putt doesn't carry over into you reacting in some way to you hitting your next putt./ So I'm on the first hole, I miss a right-to-lefter low, and I get on the second hole and I have a right-to-lefter again, and I don't react to that first putt by reading more into it just because I missed the previous one low. I think you have to try to keep every putt its own putt, and not try to react to the other putts that you've hit that day."
Trusting in yourself, and accepting that you won't hole every putt. Those two qualities breed confidence, and it's what makes good putters great, McIlroy says.