Open contender: This was 'worst decision I ever made' with my golf swing
Getty Images
If there's one thing — and only one thing — that every golfer should know about the golf swing, it's that there's no one way to do it. What works for somebody else may not work for you; the best swing is that one that you can repeat.
It took a precipitous fall down the rankings for Marcel Siem to be reminded of that fact, but at the 2021 Open Championship, he's better off for it.
Siem won three times between 2012 and 2014, and during that period rose to the 51st spot in the Official World Golf Ranking. But when the wins started to dry up, Siem went looking for something more — and along the way was lured by Dustin Johnson's powerful swing.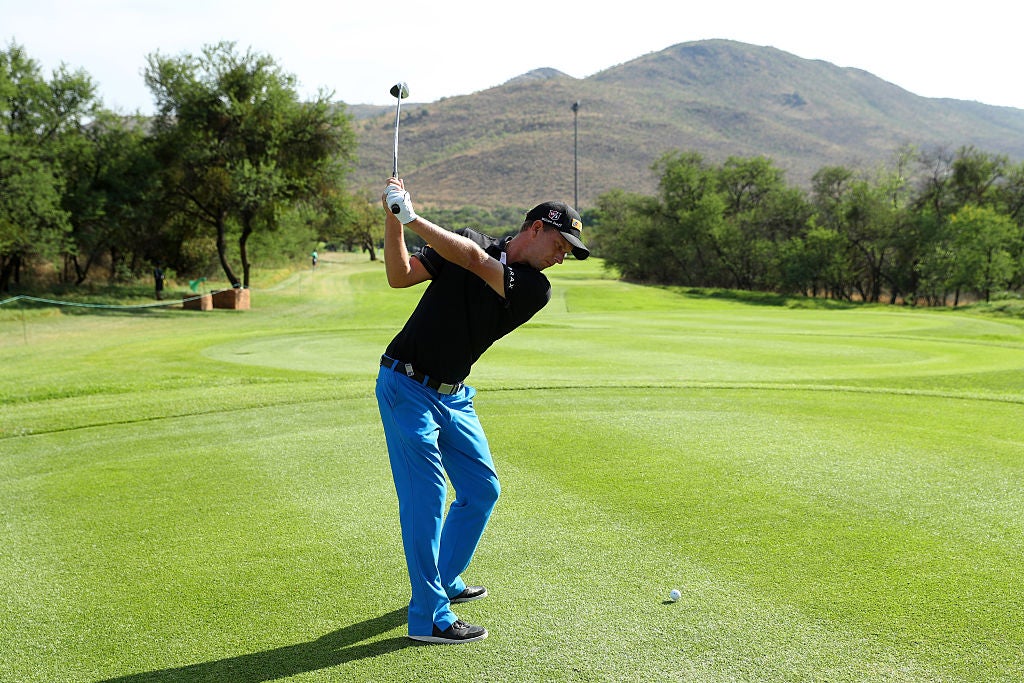 "I tried a bit of Dustin Johnson style over the wrist and that screwed everything up," Siem told Martin Dempster of The Scotsman after his second round. "I strained my shoulder. I'm still fighting with it."
The move Siem is referring to is Johnson's bowed lead wrist position at the top of his backswing, and before we get going any further, a reminder of what we said up top: There's no one way to do it. Different golfers do it to varying degrees, and they flex their wrist in different ways.
Johnson, Collin Morikawa, Viktor Hovland and Jon Rahm have their wrist in a more bowed position and use their body rotation to square it up, as Siem said on Friday, it's not a one-size-fits-all solution. Siem, who played his best golf with a cupped lead wrist and open clubface at the top of his backswing, similar to Webb Simpson, was trying to adopt something on the other end of the spectrum, and it didn't work.
"I was top 50 in the world…and lost my card," he told Golf Digest. "That was the worst decision I ever made in my life."

But Siem is on the right side of it now. Falling from 51st down to 1,023 in late 2020, he came into the Open ranked 302nd. Now, he has emerged from his struggles with a chance to lift the Claret Jug by the end of the week. And in doing so, reminds us of one of the essential truths to golf: find what works for you.
Golf Magazine
Subscribe To The Magazine
Subscribe