Bunker shots are some of the most difficult in golf. Hitting the ball out of the sand requires technique that is unlike any other shot in the game. Combine that with the fact that every kind of sand is different, and you have a recipe for a difficult up-and-down.
In this episode of How to Hit Every Shot, instructor Erika Larkin takes us through the basics of blasting it from the bunker. Watch the video above or read below for more. Here are five tips for playing from the sand.
1. Club selection
If you don't select the correct club from the bunker, you'll have no chance. Typically, you want a sand wedge (56 degrees) or higher. You should also make sure your wedge has the correct bounce so it can glide through the sand underneath the ball.
2. Evaluate the sand
Just like a shot from the rough, you'll need to evaluate the type of lie your ball has. Is the sand packed and wet? Or is it drier and finer? Depending on the sands condition, your strategy will change.
3. Set the clubface
Now that you've evaluated what the condition of the sand is, you need to set the clubface. If the sand is packed, you want a more shut clubface, whereas if it's fine sand, you want to open it up more.
4. Adjust setup
You want a wide stance when in the sand for better balance. You should also dig your feet into the sand to make sure your base is set. Play the ball a bit forward in your stance and then aim a bit to the left of your target. The more open you play the blade, the more you need to aim to the left.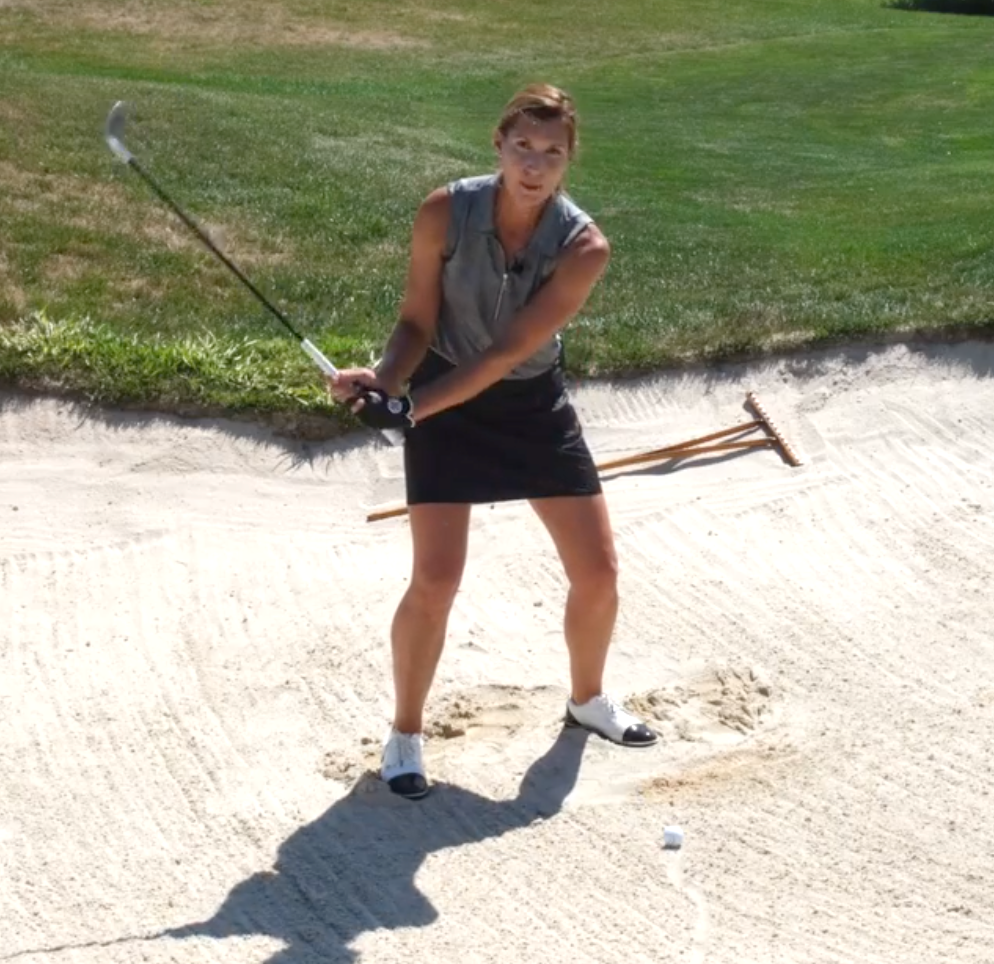 5. Steepen your swing
A shot from the bunker needs a steep angle of attack, and a great way to achieve that is by hinging your wrists aggressively. On the downswing, aim for a spot about an inch or two behind the ball in the sand. Try to hit that spot and let the club glide underneath the ball through the sand. The ball should explode out of the bunker with the sand you hit and settle safely on the green.