Reviewing Bryson DeChambeau's 'break the course' game plan.
Getty Images
AUGUSTA, Ga. — There was a singular question on everybody's minds this week, and at times, it felt as though it would consume the tournament itself: Will Bryson DeChambeau break Augusta National?
Augusta National is the primary point of reference for so many golf fans, because it's one of the few courses that fans know every inch of. Golfers know what it means to take the Bubba line on 13. They know how difficult the chip is from long of the 15th green. And where the Sunday pin is on 16.
The idea that one golfer could prompt a revolution that could eventually lead to the demise of the most iconic course in the country was a sad and terrifying prospect for golf fans.
"It's really scary," Gary Player said ahead of the first round.
"They have to make some changes, otherwise all the old golf courses, all the strategy and everything else that you've had on golf courses is gone," Jack Nicklaus added.
Bryson, the reigning U.S. Open champion, was the catalyst for the conversation. Winning a green jacket was his goal from the onset of his mission to bulk-up, and for months we've heard the lines he was planning to take.
It's hard to remember the last time so much anticipation surrounded a singular round of golf, and on Thursday, we finally got a first look at Bryson's game plan.
Now, after the first impressions, we're left to ponder a new question: Did it work?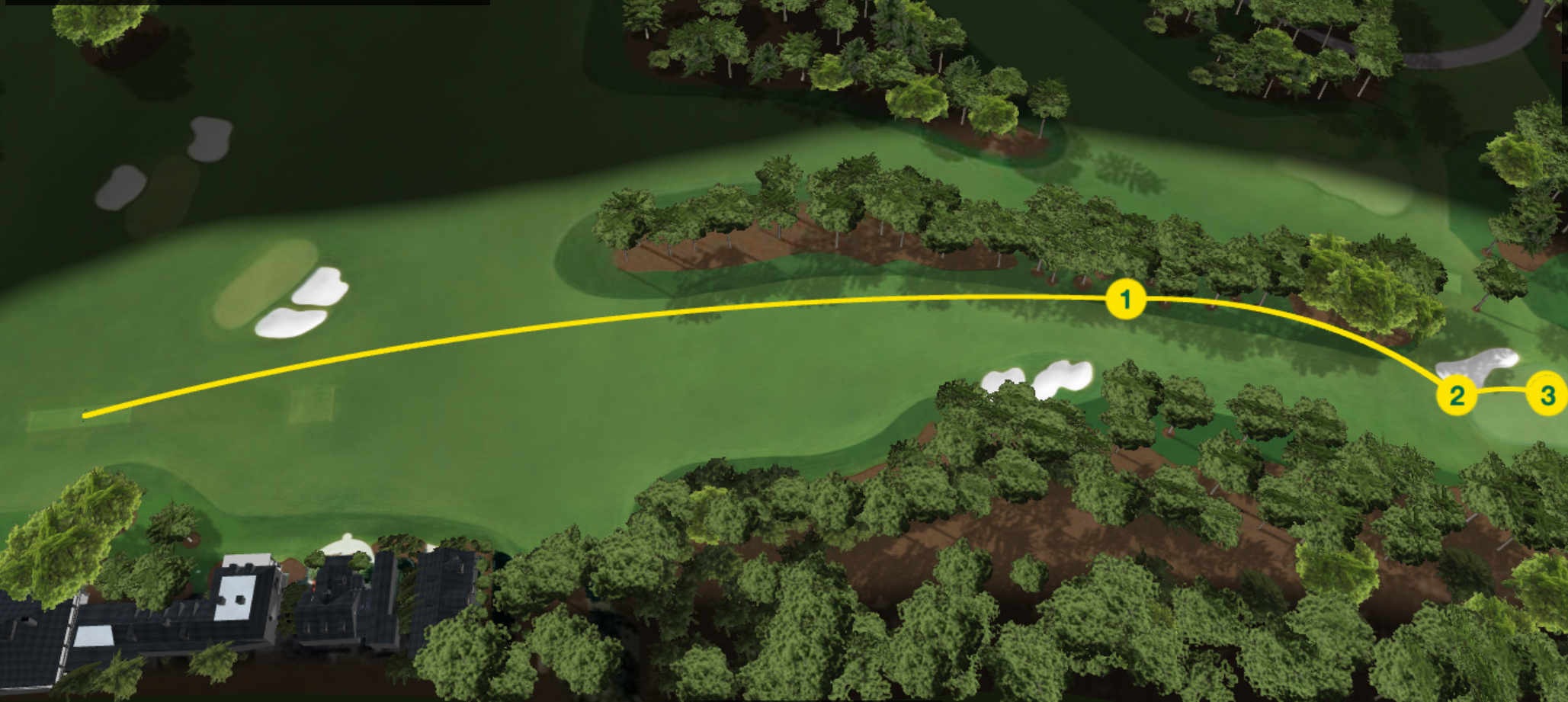 1. Drive the green on the 1st hole
Did it work?
No.
Bryson didn't drive the 1st green, but he was never going to in these conditions. Nicklaus said Bryson might be able to, but the course needed to be dry. The course was most certainly not dry today, and even if it was, he hit it a little too far left to be able to use the slope, anyway.
2. Carry the fairway bunker on the 2nd hole
Did it work?
Technically, yes.
He hit it long enough to carry his bunker, knocked it onto the green and made birdie. Mission accomplished on that front, but the final destination of Bryson's drive wasn't entirely intentional. Ideally, he wants to fly the bunker with a draw, but Bryson had a bit of a left miss in him on Thursday, and he almost overcooked his drive.
"I wasn't comfortable with my golf swing.," Bryson said after his round. "Normally when I'm really comfortable I can keep going faster and faster, and today I felt like I got a little tighter."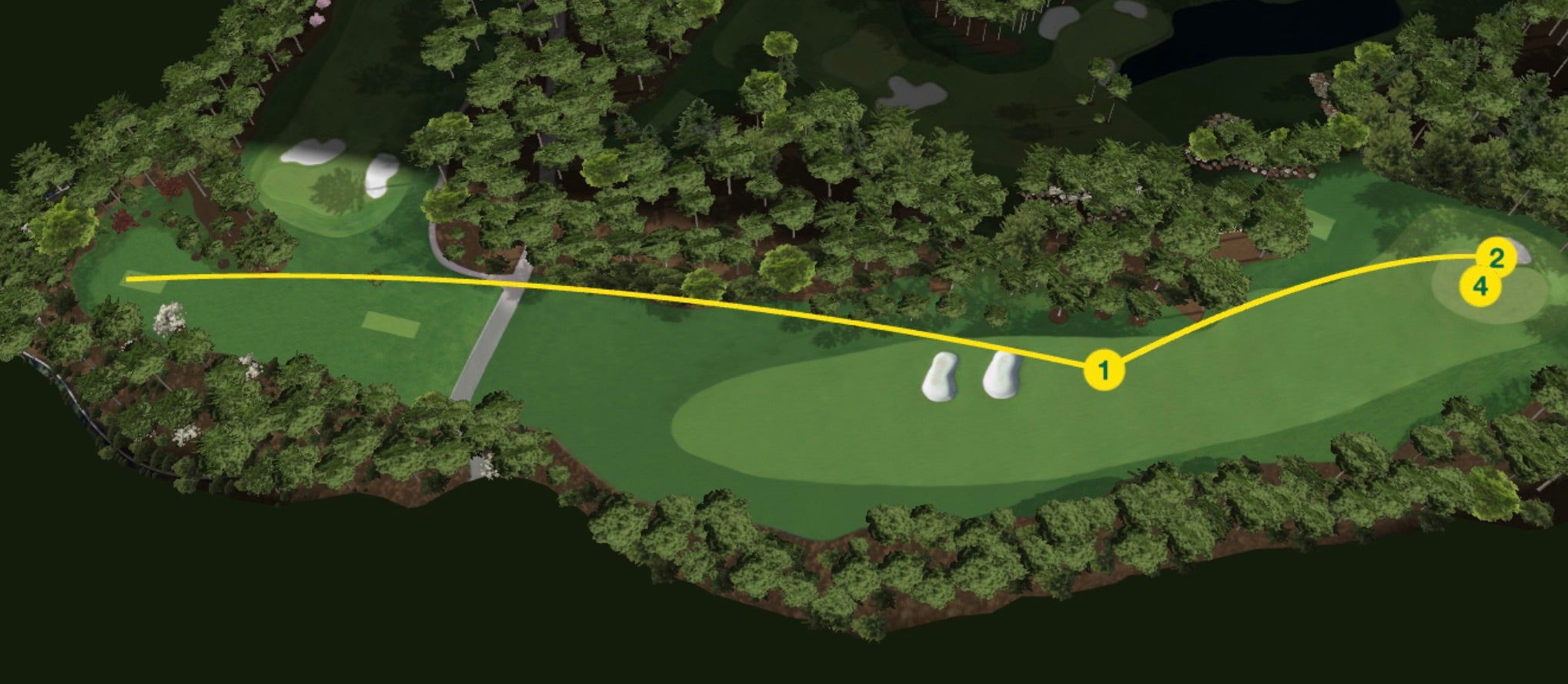 3. Carry fairway bunkers on the 5th hole
Did it work?
Unequivocally, yes.
Bryson hammered his driver 347 yards on his intended line, over both the bunkers that supposedly are the hole's primary defense. He didn't hit the best second shot, but he almost holed his bunker shot. Speaking to GOLF.com after his round, Bryson said this was the best drive of the day.
"My drive on 5th was pretty diabolical," he said. "Best shot of the day, no doubt."
4. Hit it past everything on the 9th
Did it work?
Yes. Again, mission accomplished.
He smoked his drive, which helped him finish birdie-birdie to end the round on a high note.
"9 was a great drive," Bryson says. "I started to feel a little bit more comfortable. I'm proud of myself the way I handled myself and finished off."
5. Through the 13th fairway
Did it work?
No.
This was the low-point of Bryson's day by his own account. He left his drive out to the right and didn't hit it far enough, even if he had hit it where he wanted to. The result was going to jail in the pine straw — an error he compounded with a poor decision to go for it instead of laying up. The result was a double bogey.
"I got greedy," Bryson said. "I should've taken my medicine."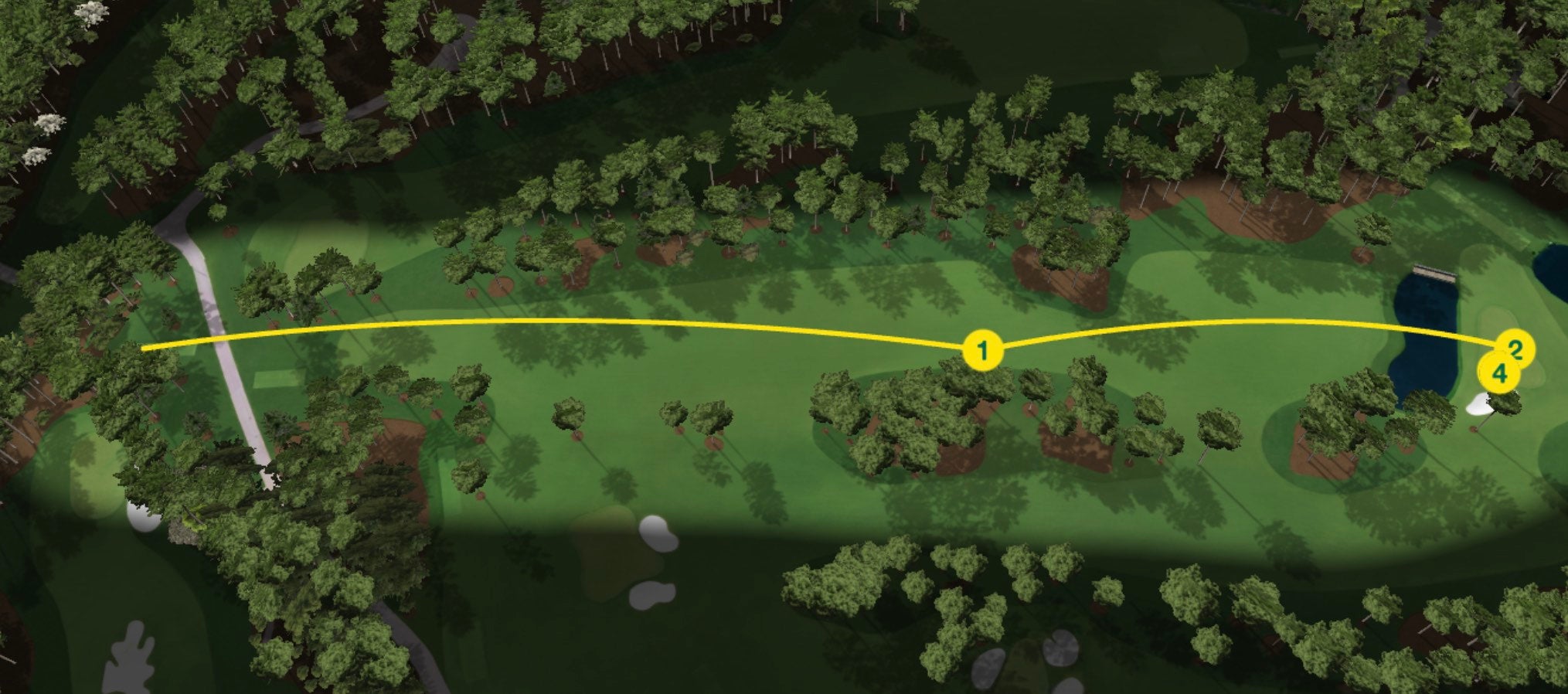 6. Past the trees on the 15th
Did it work?
Sort of.
Bryson hit a good drive and if the fairways weren't as soft as they were, it probably would've released through the gap. But his 322-yard drive was all carry, and his second shot onto the green set up an easy birdie.
"I'm going to stick with the game plan as best I can," Bryson said. "Bomb-and-gouge it as best I can."
7. Past the fairway bunkers on the 18th
Did it work?
No.
I was lurking pretty close to Bryson on this one, so I got to eavesdrop on his decision-making process. He wanted to hit driver, but the shot was a little into wind, which he worried would leave him in the bunker. Nevertheless, he teed up driver, stood over the ball…then backed off and pulled 3-wood. He missed it left, but settled for a relatively easy par anyway.
"If the wind is into again I'll hit 3-wood because I won't be able to carry the bunker," Bryson told GOLF.com. "Otherwise, the plan is to hit driver."