96 percent of golfers make this mistake — here's how to avoid it
Getty Images
Welcome to Play Smart, a game-improvement column that drops every Monday, Wednesday and Friday from Game Improvement Editor Luke Kerr-Dineen to help raise your golf IQ and play smarter, better golf.
If you want to be better at golf, don't start with the complicated stuff. There's plenty of time to get lost in the weeds on the intricate details of your technique. The first step is doing the simple stuff well: The kind of changes you can make with a little bit of effort today that'll keep paying dividends every day thereafter.
One of those things? Reading your putts correctly.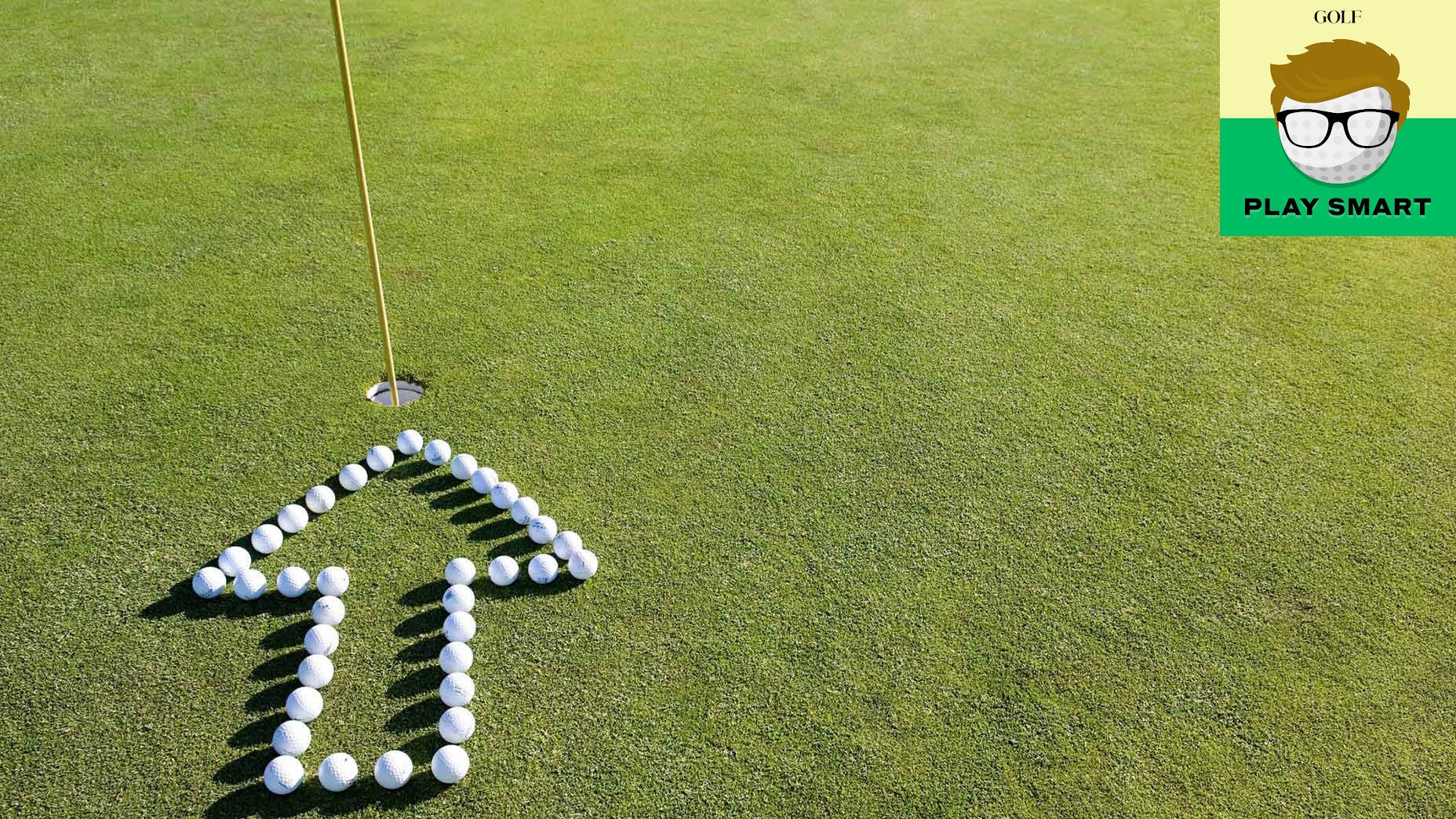 Mis-reading putts is a mistake that affects recreational golfers of all levels, but especially higher handicaps.
That's according to GOLF Top 100 Teacher Eric Alpenfels and his research partner Dr. Bob Christina, Professor Emeritus of Kinesiology and Dean Emeritus of the School of Health and Human Sciences at the University of North Carolina at Greensboro. The pair are out with a new book called "Evidence-Based Golf" (you can buy it on Amazon right here) which compiles their various studies over the years across a wide range of topics.
There are so many interesting nuggets within, but something that stood out to me especially was Alpenfels and Dr. Christina's revelation that 96 percent of golfers under-read their putts by more than 60 percent.
This means that if 10 average golfers face a putt that will break 10 inches from right-to-left, 9 of those 10 golfers will only play about four inches of break.
In short, it means that basically every golfer is under-reading their putts, and it means they'll either miss putts on the low side of the hole (which as I wrote about in a previous Play Smart column, is a bummer because low-side misses get disproportionally punished), or make a variety of compensations in their stroke in order to avoid doing so.
Both those things aren't exactly conducive to making more putts.
How to avoid the common mistake
Alpenfels and Dr. Christina went on to say that while lower handicaps tended to read their putts more accurately, it wasn't by much: They were only about 8 percent more accurate, according to the pair's study of almost 1,300 putts, adding that there was no difference in the direction of the putt and the amount golfers tend to mis-read it.
But thankfully they do provide a solution, which comes back to a rule-of-thumb from longtime GOLF Magazine columnist Dave Pelz:
"Essentially, Dave Pelz was right!" The pair write. "His recommendation that ordinary golfers triple the amount of break they read was a reasonably effective general guideline with which to begin."
Tripling the amount of break you think you see is a good place to start, but it comes with one caveat: You need to adjust your speed accordingly. You want your putt ideally to end about 18 inches beyond the hole, the pair went on to say. Plan for that, and play more break than you think you should, and you may be surprised at how many putts drop into the hole at the end of it.
Need help unriddling the greens at your home course? Pick up a custom Green Book from 8AM Golf affiliate GolfLogix.