TaylorMade launches new Spider FCG putter, designed to feel like a blade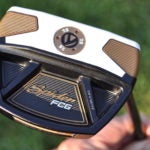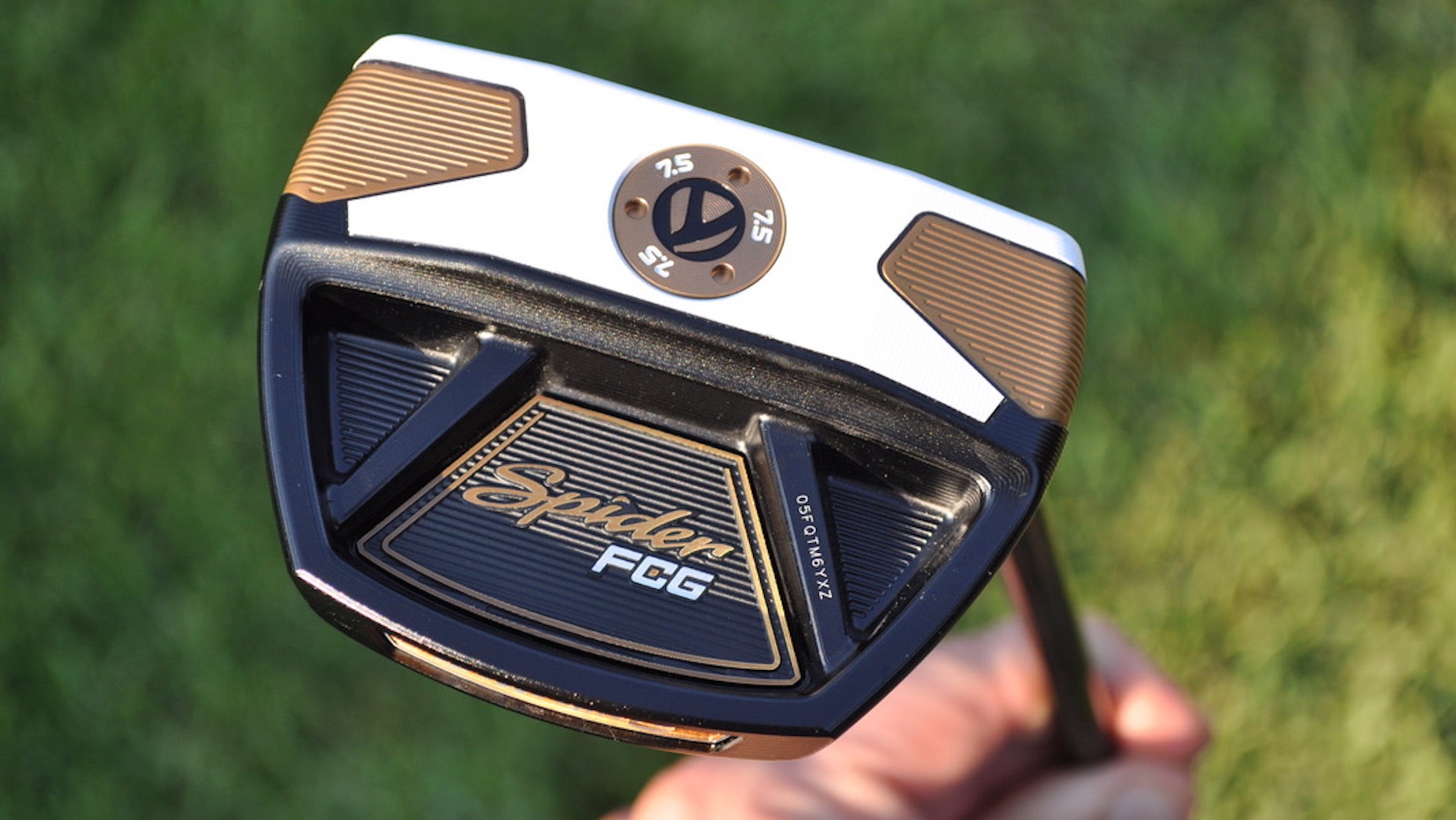 Jonathan Wall
In the world of putters, there are generally two options: a mallet or a blade. Typically, a mallet is beneficial for golfers who want added forgiveness and have a straight-back, straight-thru putting stroke. A blade-style putter, on other hand, doesn't come with much stability, but players with arcing strokes prefer the feel since the face releases more easily.
The main reason for those differences in performances is due to CG (center of gravity). A mallet putter typically has rearward CG, which means weight is placed away from the face to defend against too much twisting at impact. A blade-style putter has more forward CG, which means it will be less resistant to twisting at impact, and, therefore, is less forgiving.
TaylorMade's uniquely designed Spider mallet putters have, for the most part, always had rearward CG. That means they're designed to be forgiving and stable, but not necessarily made for those with arcing strokes. Custom hosels and different toe hangs can help, but for the most part the Spider putter have performed and felt like mallets.
The company's new putter design, however, is called the Spider FCG (forward center of gravity) that's designed to better blend the feel of a blade with the forgiveness of a mallet.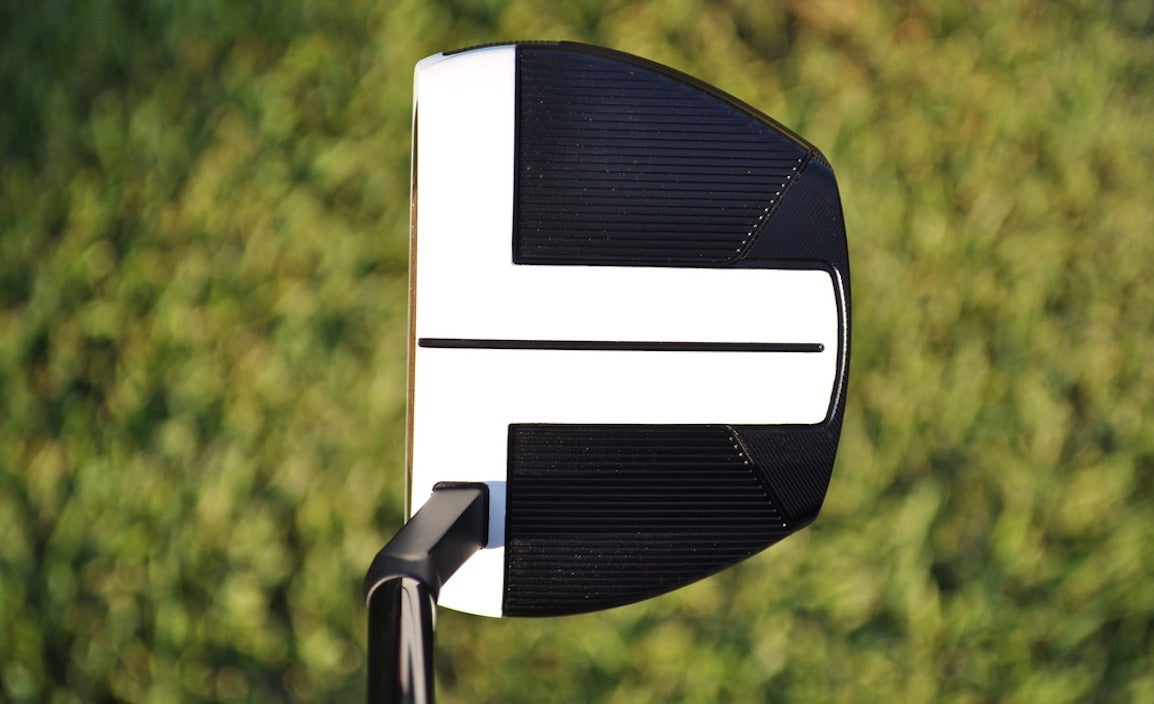 Judging by shape alone, the Spider FCG certainly looks like a traditional mallet. The design of the putter, though, tells a different story. According to TaylorMade, two-thirds of the total head weight is located in the front section of the putter head, which is a much more forward-leaning weight ratio than standard mallets.
To achieve that front-heavy design, TaylorMade added an adjustable weight port directly behind the face, and heavy heel-and-toe tungsten weights. In addition, the CU29 Pure Roll face insert is made from pure copper, and it weighs 25 grams on its own; TaylorMade says it's the heaviest face insert the company has ever constructed. Like previous Pure Roll face designs, the grooves are set at 45 degrees to reduce backspin and improve roll.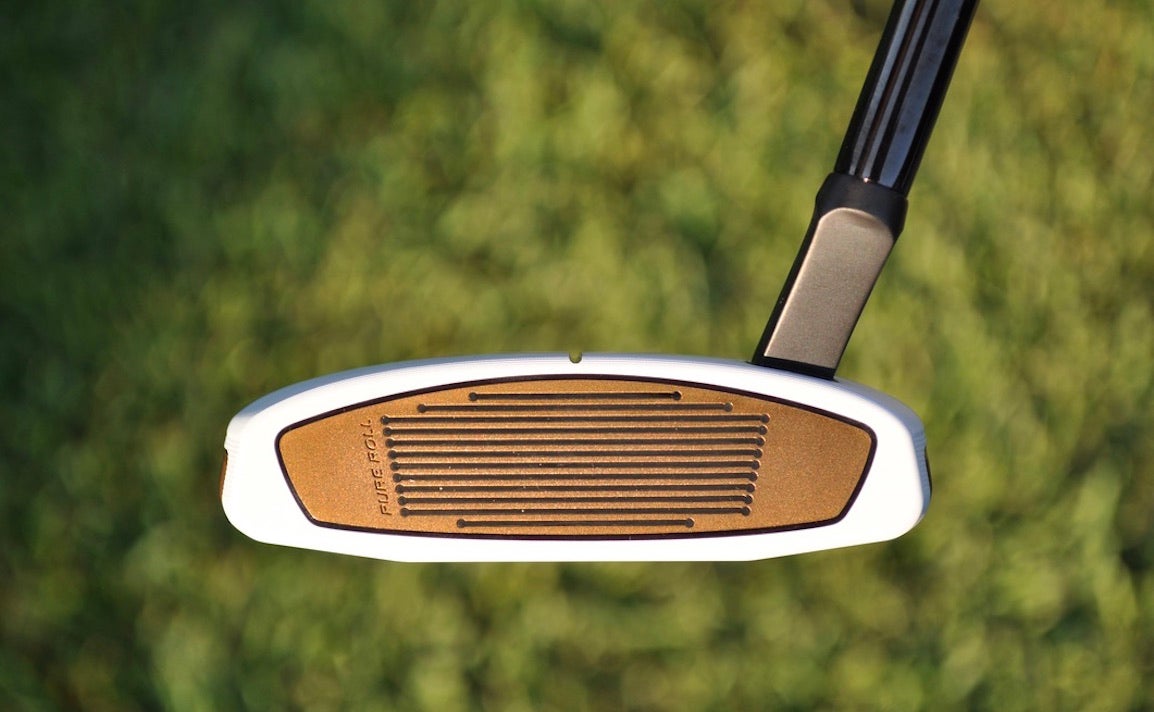 Like a tradional mallet, though, the Spider FCG has perimeter weighting to reduce twisting on off-center strikes, and it has a color-contrasted T-Sightline to help with alignment.
Taylormade's new Spider FCG putter is available in three different hosel types for different strokes; a Short Slant hosel (46 degrees of toe hang) for the most face rotation, an L-neck (25 degrees of toe hang) for moderate face rotation, and a Single Bend for a face-balanced design that's made for minimal face rotation.
The putters, which come with a KBS Stepless Black CT shaft and SuperStroke Pistol Black/White 1.0 PT grip, will sell for $350 and hit retail on Sept. 4. They're offered in lengths of 33, 34 and 35 inches in both right- and left-handed options.
For more on the latest equipment news, check out our latest Fully Equipped podcast episode below!