New Titleist irons and the BRNR stays hot at the Memorial | Wall-to-Wall Equipment
Ryan Barath
Welcome to Wall-to-Wall Equipment, the Monday morning gear wrap-up in which GOLF equipment editor Jonathan Wall takes you through the latest trends, rumors and breaking news. This week's Wall-to-Wall is brought to you by Jonathan's partner in gear nerdiness, GOLF senior equipment editor Ryan Barath, who was on the grounds at Muirfield Village in Dublin, Ohio, for the Memorial Tournament hosted by Jack Nicklaus.
A big week for new irons
Let's kick this week off by talking about what we saw first thing Monday morning, when Titleist launched its newest T-Series irons on the PGA Tour. Their tour van was a busy place, but the real challenge is that equipment trailers were offsite, which forced reps to shuttle back and forth to the range.
Speaking of extra iron testing, Titleist's Cameron Young was spotted on the range working with a number of people from Titleist and their R&D department discussing a unique blade design. It featured a large muscle pad, a wider sole and a lot of leading-edge relief to prevent digging.
We could go deep explaining why each feature could be found on this iron, but the biggest takeaways are about improving feel, controlling ball flight and helping to prevent digging, which is common for players with a lot of speed like Young.
The BRNR keeps cooking
As you can imagine, I've been wanting to use that headline for a while and now seems like the perfect opportunity.
Unlike previous-generation mini-drivers, the TaylorMade BRNR has not only found its way into a couple of players' bags, but it has actually gained more momentum past its initial release with players like Jason Day and Luke List spotted testing them this week on the range and on the course.
They weren't put into play (yet), but with the U.S. Open on the horizon, it could be a great secondary option off the tee.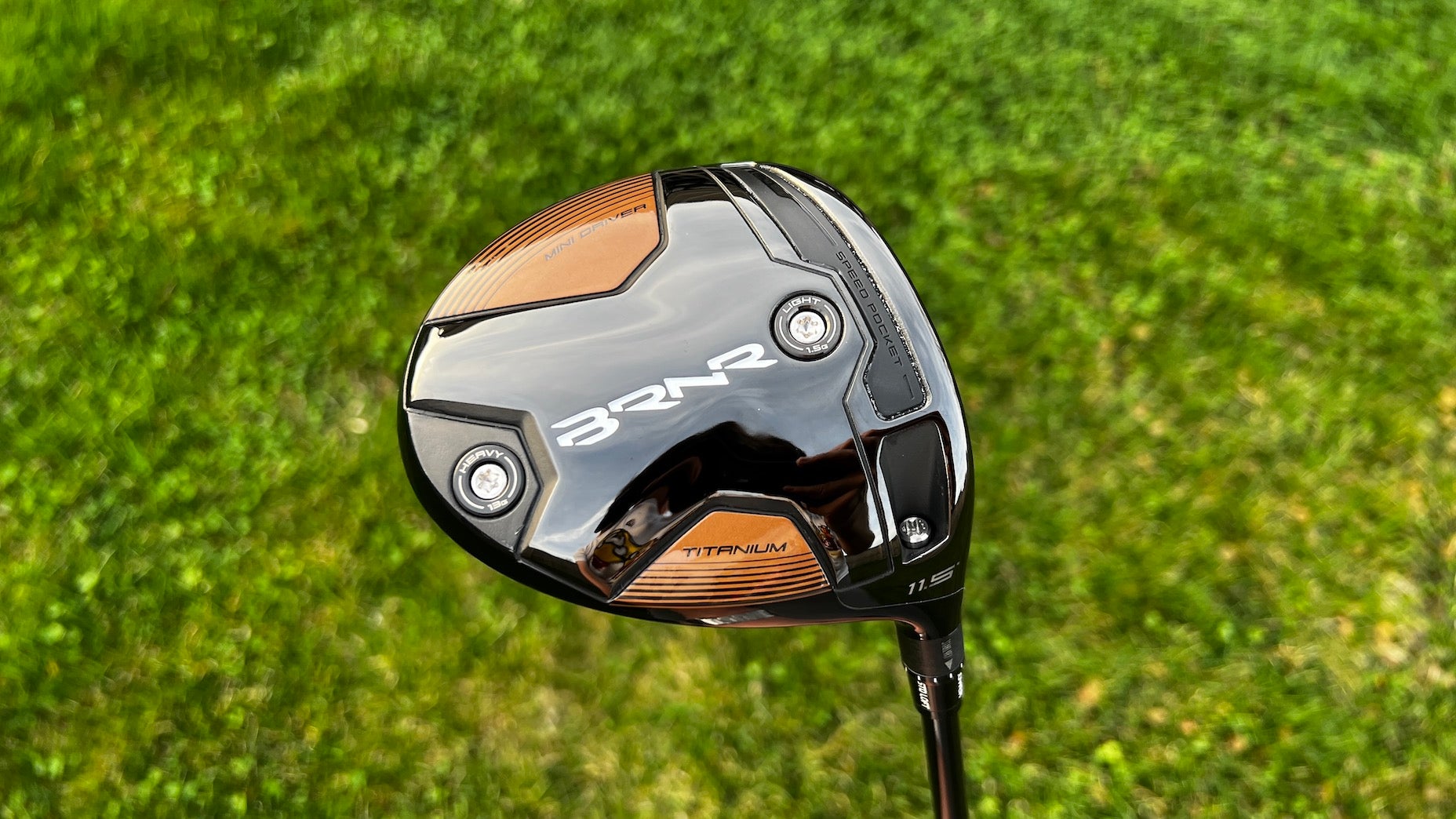 The biggest news actually comes from one of our favorite gear heads, Adam Scott, who took out his 3-wood and put a BRNR mini in play this week with the following specs: 13.5 degrees of loft with a Ventus TR Blue 7X at 44 inches long.
Speaking of gear heads
In this episode of "What will Hideki test next?" we spotted him on the range and putting green Tuesday working with a number of putters, including what looked to be Cleveland HB soft milled mallets.
Although the mallets were never put into play — he was spotted using his go-to Newport two style Scotty Cameron during the event — he had a very good putting week with a total of 2.58 strokes gained putting for the week, which is a great sign heading to the U.S. Open next week.
Putting to the MAX
Ever since having the chance to test the TaylorMade Spider GT MAX putter, I've been extremely curious to see if the adjustable putter technology would catch on with PGA Tour players. A number of golfers have tested them out, but a new version was spotted this week in the form of a long putter.
When talking with TaylorMade Putter rep Bucky Coe, he said that this initial version was just for testing, but the unforeseen benefit of the adjustable weight track was the ability to quickly add head weight and extra forgiveness to the putter thanks to the sliding channels. With only a handful of players on Tour using a long putter, this one has a limited market, but it doesn't mean it doesn't have a chance of finding its way into a bag down the line.
Something we can't talk about quite yet
Although I can't tell you a name, there were a number of unique high-lofted fairway woods being prepped for players that will be heading to Los Angeles for the U.S Open. Much like at the PGA Championship, I expect players that aren't on the highest end of the distance scale to be putting higher-lofted fairway woods into play to help hold firm greens and escape the rough.
Want to overhaul your bag? Find an industry-leading True Spec Golf fitting location near you, and for more on the latest gear news and information, check out our latest Fully Equipped podcast below.