Why this mysterious $800 driver shaft was the talk of Rory McIlroy's Christmas dinner
Getty Images
If Tiger Woods' famed Scotty Cameron Newport 2 putter is the "elder wand," then, to borrow another phrase from the Harry Potter universe, an AutoFlex driver shaft is an invisibility cloak.
AutoFlex, a Korean company, has exploded onto the scene in the golf world seemingly overnight with a single, highly secretive product: a hot-pink driver shaft. But color scheme is just about the product's least intriguing asset: users claim seeing significant jumps in ball speed and driving distance with the shaft's proprietary technology — enough to justify its near-$800 price tag.
The product is already popular enough to have landed on Tour, where Adam Scott has attached the SF505X and SF505XX to his driver and fairway woods. But there's a catch: Scott knows next to nothing about the shaft's tech. In fact, no one does.
In stark contrast to its buzzword-heavy counterparts, AutoFlex has shared only peanuts about its signature product's secret sauce. The company claims all its shafts contain a mysterious "KHT" — or "Korea Hidden Technology" — which allows the club to flex significantly in the downswing while still squaring to the ball at impact, but has offered little else in the way of information.
Still, AutoFlex seems to be making significant inroads with the golfing public, including with the family of a multiple-time major winner. At a press conference ahead of the Waste Management Phoenix Open Wednesday, Rory McIlroy revealed the new shaft dominated the holiday dinner table.
"Don't get me started about that shaft," Rory McIlroy said. "All I heard about at Christmas dinner from my dad was this AutoFlex golf shaft. All I heard at Christmas dinner was my dad saying, 'Can you get me one of these?' Everyone is hitting it 20 yards longer. I swear, it's all I heard about."
That the shaft has captured the attention of McIlroy's father Gerry would seem to indicate it has found success with another hotbed for trending equipment: elite private golf clubs. Gerry McIlroy holds a sterling reputation at Seminole (No. 20 on GOLF's latest ranking of the Top 100 Courses in the U.S.) for being the club's "most popular member."
Rory admitted he'd tested an AutoFlex shaft, but wasn't as smitten as his father.
"I tried one of the members at Seminole's, and I didn't have the stiffest one, like the one that Adam [Scott] plays, but it just felt so — I felt if I swung hard I was going to break it," he said. "I felt like it was going to snap. But he definitely gained some speed with it. Adam was hitting it a long way on Sunday."
All of our market picks are independently selected and curated by the editorial team. If you buy a linked product, GOLF.COM may earn a fee. Pricing may vary.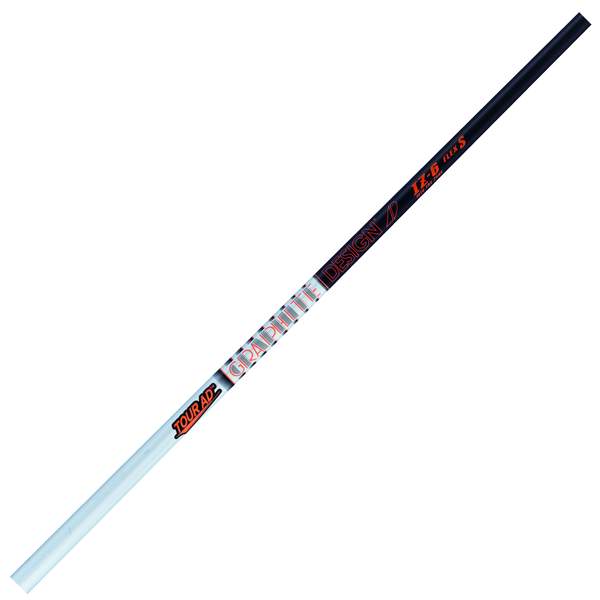 Fairway Jockey's custom shafts
Check out Fairway Jockey's extensive selection of custom shafts.
BUY NOW
McIlroy and Scott were paired together during Sunday's final round, during which Scott finished the day 12th in the field in driving distance. Through his first week with the AutoFlex shaft, Scott averaged 294-yards off the tee at the Farmers — good enough for 33rd in the field, and to hear about Christmas with the McIlroys.
"[The] first thing I said to Scotty when I saw him last week, I said, 'All I heard about at Christmas dinner was about this golf shaft,'" McIlroy laughed. "It was pretty funny that I got to play with him on Sunday. Yeah, I think I've tried it. It's different."
Looking for a new driver shaft? Check out the full selection of offerings at Fairway Jockey.