Nike's newest polo was inspired by a Brooks Koepka Twitter troll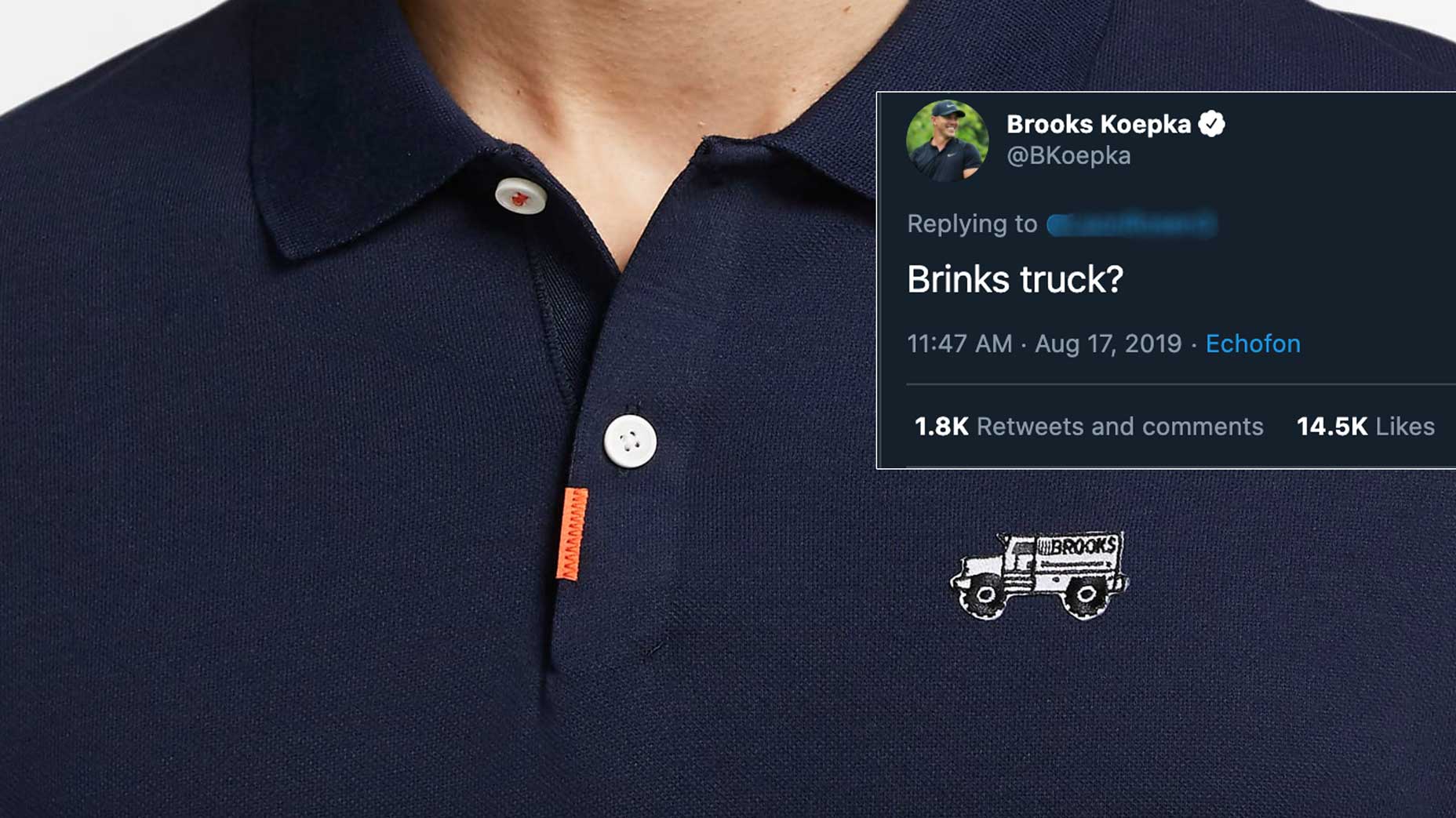 Nike.com
Some people think Twitter trolls are harmless, and not worth listening to. Others, like Nike, turn Twitter trolls into t-shirts.
Remember last year, when Brooks Koepka famously dunked on one Twitter user who had questioned his form? Koepka tweeted a simple reply — "Brinks truck?" — referring to the incredible season he had and all the money that he won along the way. 
Well, Nike has taken that social media moment and made it into a polo. As they have done over the last 16 months, Nike has made special polos for its biggest golf athletes. The Brooks Polo, titled "Brooks Truck," comes in a simple navy look with a big truck symbol on the chest.
We'll let BK finish telling the the story about it.
"You can't out troll a troll," Koepka said. And to be fair, Koepka loves trolling. Just last week he made fun of Bryson DeChambeau's viral ruling by joking about ants near his golf ball. Ever since Koepka became a 4-major man, he's made his mark off the course by telling it exactly how it is. Nike is now making the most of it.
The polo is available right now for Nike members only and is priced at $72. It joins a slew of other Nike golfer polos like Tiger Woods' Frank polo, Rory McIlroy's washing machine polo and Tony Finau's ankle polo. Last April, Tiger Woods' Frank polo sold out within hours.