These hickory alignment sticks will instantly enhance your bag's style factor
Courtesy
Welcome to Gimme That, a GOLF.com column where we'll highlight one notable item we think you might like. Whether it's an article of clothing, an intriguing electronic device or anything in between, we want to share these items with you because they've generated a bit of chatter by our water cooler (or, these days, on our Slack channel). So sit back, scroll down and keep up with the latest gear golf has to offer.
Hazy Sticks effortlessly combines skill development and style. They're an alignment stick that can help you improve aim, but they also look cool in your bag. They're made from hickory wood and feature hand-painted stripes in an array of colors and patterns.
Big Arnie fan? They have white, red, green and yellow. Want to rep the USA? They've got red, white and blue.
On their site, you can personalize the sticks to be any color combo, so you could pick your college team's colors, something to match your favorite MLB team, or just a design that matches your bag. The options are endless. A set of Hazy Sticks will instantly enhance your bag's style factor.
All of our market picks are independently selected and curated by the editorial team. If you buy a linked product, GOLF.COM may earn a fee. Pricing may vary.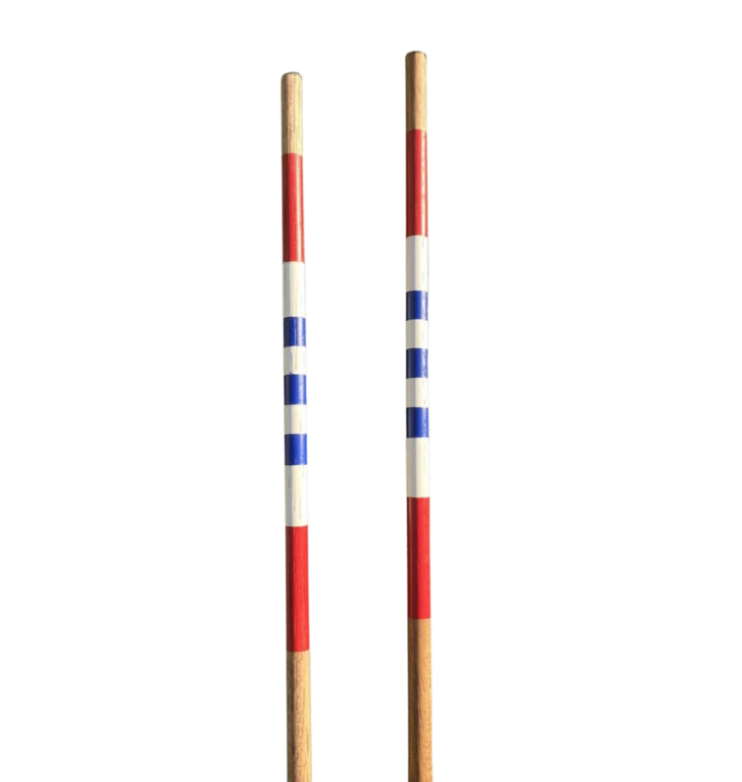 Alignment Sticks – "The Patriot"
$67
100% Genuine Hickory sticks that are 45″ long, have a diameter of 3/8″ and are stained with a medium-dark stain. They feature nickel caps and red white and blue hand painted stripes.
buy now