With summer just around the corner, we're headed into prime golf travel season, and if you're serious about your game and playing your best, the one thing you have to bring is your golf clubs.
On the latest episode of GOLF's Fully Equipped podcast, the crew broke down some of the best ways to travel safely with your clubs and offered some tips to help prevent damage during transit. Here are three gear hacks (plus a bonus!) we swear by when traveling.
All of our market picks are independently selected and curated by the editorial team. If you buy a linked product, GOLF.COM may earn a fee. Pricing may vary.
Sunday Golf The Mule Travel Bag
$149.99
Tired of painfully transporting that enormous golf travel bag through the airport just to discover it won't fit in your rental car when you arrive there? We've all been there. Those times are now behind us. The Loma, Lom XL, and El Camino are just a few examples of Sunday golf bags for which The Mule was designed expressly. Traveling with golf gear is annoying, but this bag makes it simpler.
BUY NOW
1. Remove those heads!
The absolute last thing you want to deal with on a golf trip is a broken club head. We've chronicled plenty of horror stories over the years on GOLF.com, but for some reason, golfers still continue to travel with the driver head affixed to the shaft. The easiest solution for ensuring your club arrives in one piece is to take a club wrench and remove the head. (You can add a piece of tape to the shaft with your loft sleeve setting if you don't know it off the top of your head.)
From there, put the head inside the headcover and safely place it in the side pocket of your golf travel bag or carry-on luggage. Flip the shaft so it's grip side up in the bag, add a stiff Arm product and enjoy your flight. It's that simple.
2. Safely secure sunscreen
Speaking of securing items for a flight, the last thing you need is a bottle of sunscreen exploding in your golf bag while you're mid-air, rocketing across the country. Grab a ziploc bag and throw that sunscreen inside. And while you're at it, check the expiration date on your SPF product to ensure it's still good to use.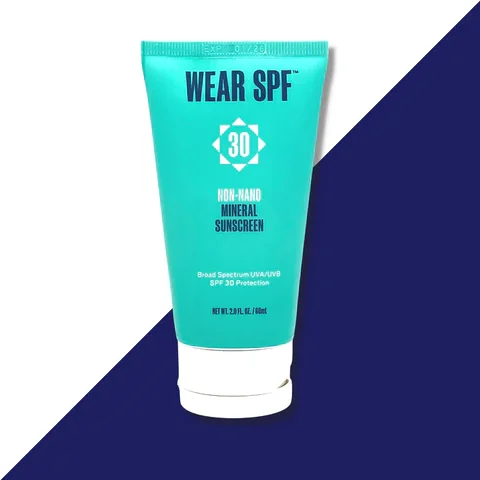 WearSPF Non-Nano Mineral Sunscreen
BY JUSTIN THOMAS
$18
Our broad-spectrum reef-safe mineral SPF 30 lotion for face and body. It creates a physical barrier to reflect the sun's harmful UVA/UVB rays, and is formulated with larger "non-nano" particles that aren't absorbed into your skin or ingested by marine life such as coral, a vital part of the ocean's ecosystem.
BUY NOW
3. Ship those sticks
We still recommend embracing the two ideas above even if you do decide to ship your sticks to the hotel or course. Shipping with the ever-dependable Fedex is always a great choice with easy tracking.
While a majority of golfers still prefer to travel with their clubs, it's never been easier to send your clubs along ahead of time, thereby saving you the pain of lugging them to the airport and waiting at baggage claim. Even better? You don't need to sweat renting a vehicle with substantial trunk space. If you don't mind paying a bit more, ship it and forget it.
Bonus! Track those sticks
Our own GOLF staff has been on this trend for more than a year, and it's one we think more golfers should take to heart. There's nothing worse than arriving at the airport and waiting on a golf bag that never arrives. To ensure it's somewhere on the property, throw an Apple AirTag in your golf bag. At only $29, this GPS device is a cheap way to get some serious piece of mind.
Want to make sure your clubs are dialed in before your next trip? Find your nearest True Spec Golf location to experience the difference a professional club fitting can make. For more on the latest gear news and information, check out our latest Fully Equipped podcast below.