Fully Equipped mailbag: 8 reasons why it's time to invest in new equipment
Getty Images
Welcome to another edition of the Fully Equipped mailbag, sponsored by Cleveland/Srixon Golf, an interactive GOLF.com series in which we field your hard-hitting gear questions.
I haven't bought new clubs in quite a while. What should I expect from the new stuff? London N. – New Hampshire
If you're a gear glutton like us and you buy new clubs every season or so, then you're probably not going to be as wowed by the incremental improvements in drivers, woods, irons and wedges that come out every year. But, if you've been playing clubs that are four or five years old (and older), then trust us when we say you're in for a real treat come time to try the latest stuff.
If that sounds like you and it's been a few product lifecycles since you've purchased some new gear, here's what you should expect from your new clubs.
A new driver should fly further than your old one
There's really no excuse here. Unless your swing has slowed down significantly in the last 4-5 years then maybe there's an exception. But even if you've slowed down a little, today's innovations in variable face technology, carbon composite, adjustable weighting, aerodynamics—even the latest in artificial intelligence and new shaft technologies ought to be enough for you to tack on at least 5 to 10 more yards off the tee.
To ensure the best possible outcome for this, we recommend you schedule a fitting. It's almost a sure bet you'll hit it longer.
Speaking of distance
It's been a few years since the distance-wood fad took center stage. And while they may not be all the rage they were 10 years ago, distance-oriented woods are still a big deal. In fact, if you look well enough you can find some fairway woods that might fly as far as your old driver once did. As for irons, the latest in hollow-body designs have helped golfers hit longer iron shots than ever before.
Fast doesn't always mean stiffer
There was a time when it was assumed that the faster your clubhead speed, the more likely you should play a stiffer shaft. But not only is that untrue but there are also new shafts that have added flex that is designed specifically for faster swing speeds. Things like swing length, tempo and your backswing-to-forward swing transition matter just as much as your clubhead speed does at impact.
Mixed iron sets are the norm
For what seemed like decades, the traditional iron set consisted of 3-iron through PW. Today, some manufacturers not only eschew the 3-iron completely, but some have also gone so far as to dump the 4-iron, too. It's not uncommon to find a set of irons that start at the 5-iron with the option to purchase a hybrid or two to round out the set.
It's also more common to see better players mixing sets, where they play a cavity back in the long/middle irons and a blade design in the scoring clubs. These days, anything goes.
Forgiveness doesn't have to look like a shovel
Suppose you can still use a shovel-like wedge if you prefer, but in the last half-a-decade top wedge companies have adopted a greater variety of wedge designs that pack game-improvement technology into traditional shapes and profiles. Take Cleveland's CBX ZipCore wedges, for example.
The CBX ZipCore has a low-density material in the hosel for a better CG placement and a higher MOI for more forgiveness. It also comes with sharp UltiZip Grooves for more spin and a hollow cavity with a Gelback insert in the cavity for even more forgiveness and for an improved feel. All this great stuff—in a wedge that looks clean and compact at address.
All of our market picks are independently selected and curated by the editorial team. If you buy a linked product, GOLF.COM may earn a fee. Pricing may vary.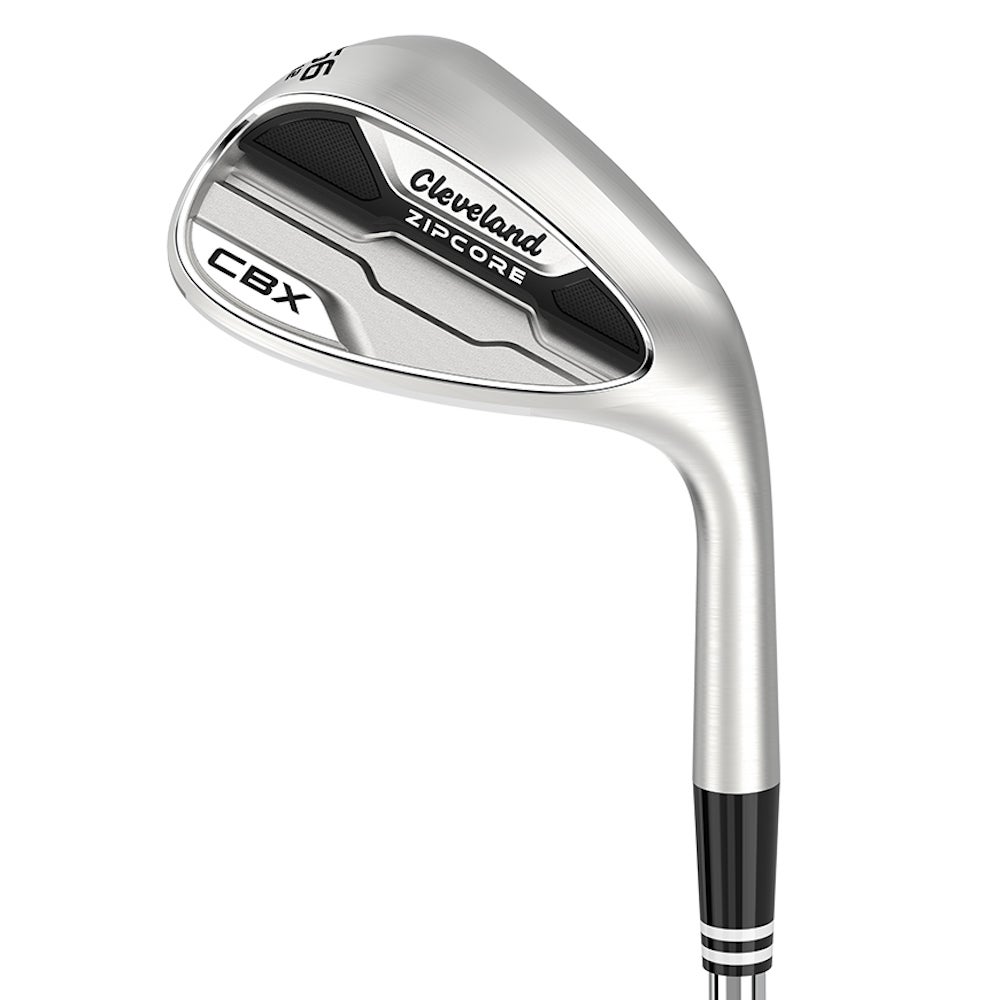 Cleveland CBX ZipCore wedges
$149.99
CBX ZipCore delivers the perfect blend of performance and forgiveness for players that never apologize for stepping up their short game.
BUY NOW
Putter tech has evolved
The latest in new putter innovations still work to help make it easier to align your putts and also to minimize distance and direction loss on off-center putts. But even still, you have to know the line and speed in the first place if you want to make anything. If you're in the market for a new putter, you should first find a model and shaft length that best fits your putting stroke. Whether you arc it big or small, or have a straight-back and straight-through stroke, you want a putter that has either face-balancing or a certain amount of toe hang that befits your most natural stroke.
And of course, you want to make sure you find one that looks good to your eye. Because if you find a putter that feels good and looks good, you'll be much more likely to putt better than you will simply copying your favorite player and using the same one he/she uses.
No excuses when it comes to the ball
No really, we mean it this time. If anything has changed in the last half-decade, it's the proliferation of golf ball technologies that aim to help specific player types improve. Whether you want to hit the ball high, or low, with spin or without, there's a golf ball formula out there somewhere that's right for you in virtually every price category. Like we recommend with clubs, getting fit for the right ball is a must-do for the new year and especially when you get new sticks.
Great gear is still great gear no matter how old
Finally, if you're buying gear just because you feel it's time and you don't want to miss out on the latest new technology, then we don't blame you. But what we don't advise you do is replace your driver, irons, or any other club in the bag because you feel as though you have to. We've seen some of the best players on tour still wield stuff like a 10-year-old driver or a fairway wood from a previous decade, so we can only imagine what's still working great for you. If your clubs are still in good shape, and you still like how they perform in your hands—don't feel compelled to jump to something new on a whim.
Do your research first, try as many clubs as you can, and to reiterate once more, schedule a club fitting session to see if the latest stuff will really be what you need to start shooting lower scores.
Want to overhaul your bag for 2023? Find a fitting location near you at GOLF's affiliate company True Spec Golf. For more on the latest gear news and information, check out our latest Fully Equipped podcast below.