HAVEN, Wis. — Players spend a lot of time on the range getting dialed-in. Checking up on the numbers. That's especially true this week, where the Wisconsin weather is so far cold and somewhat gloomy, which will have obvious effects on the way the ball flies.
But what does dialing-in your equipment mean? And how can you do it?
Put simply, it means keeping an eye on a handful of really few important numbers that stem from the way you hit the ball. Any good clubfitter knows these by heart, and as GOLFTEC's VP of Instruction and GOLF Top 100 Teacher Nick Clearwater explains above, they're simple enough for every golfer to get a firm grasp on them.
All of our market picks are independently selected and curated by the editorial team. If you buy a linked product, GOLF.COM may earn a fee. Pricing may vary.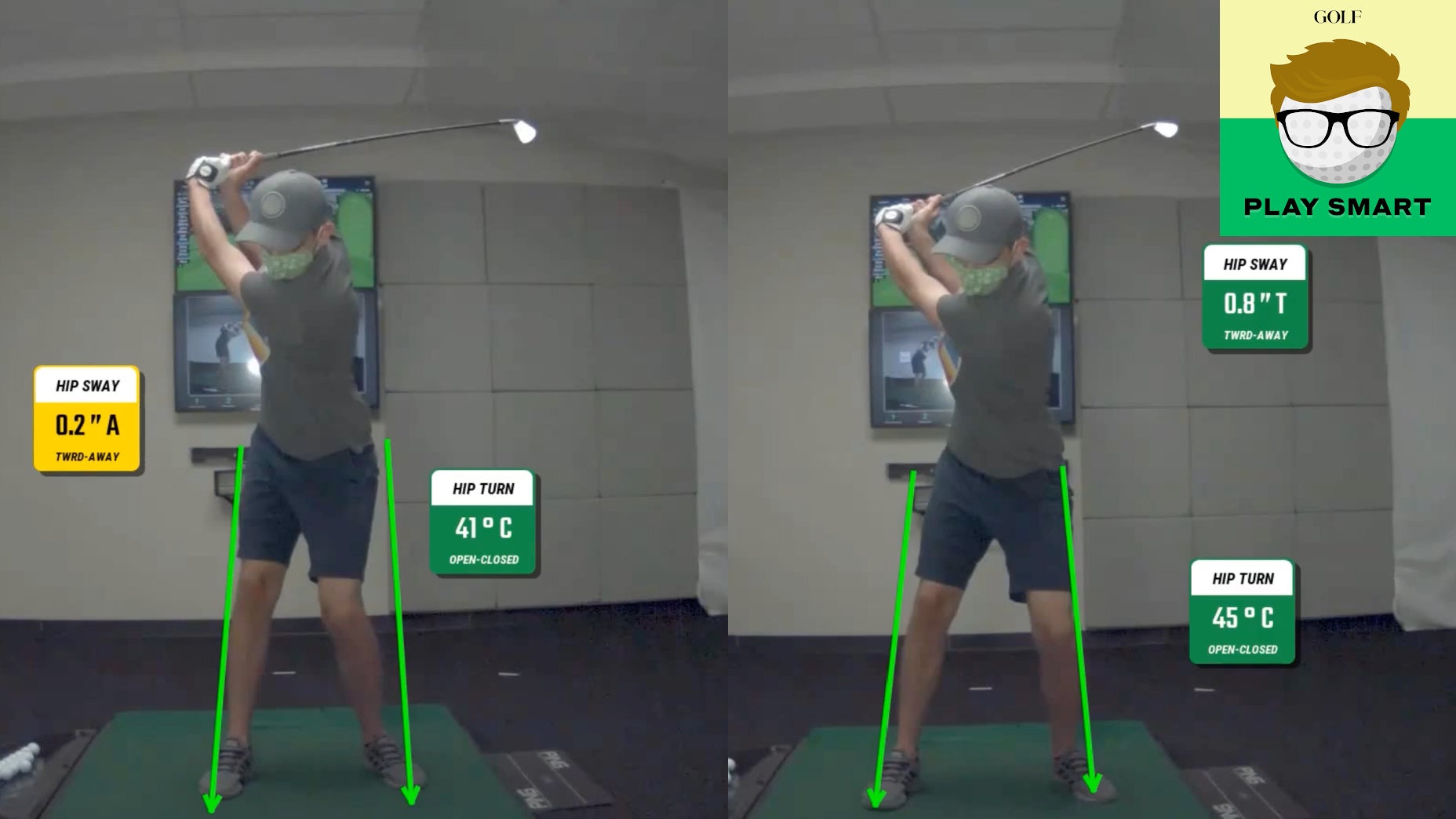 Try OptiMotion at a GolfTec near you
Fill out this form to book a swing evaluation or club fitting and begin your journey to better golf.
Book your swing evaluation today!
1. Launch Angle
Launch angle means, simply how high the ball takes off when it leaves the clubface, relative to the ground. That's the first of the two most important factors to hitting the ball longer, so keep an eye on it.
"For a driver, somewhere between 12 and 13 degrees with that is a really good baseline," Clearwater says. "Anything more or less than that and you're really losing some maximum distance."
2. Spin Rate
Outside of launch angle, the other half of the equation that will help you find your optimal launch conditions is knowing your backswing. When the ball contacts the clubface, it imparts backspin the ball — it's what helps the ball fly into the air. But too much of it can be a bad thing, Clearwater explains:
"With a driver somewhere between 2,000 to 2,500 RPMs," he says, "With an iron, somewhere between 5,000 and 7,000."
3. Descent angle
This last metric may be the most important, Clearwater says: The angle of descent. This, as you might surmise, is the angle at which the ball comes back down to earth in relation to the flat surface of the ground. The more severe the descent angle, the faster the ball will come to rest without having to relay on potentially distance-costing backspin.
"It's critically important for different clubs," Clearwater says. "For a shot that's coming off a tee, 35 to 38 degrees is a great range. For a shot that's going to land on the green and stop, we want that closer to 45 degrees."
Ready to overhaul your game? Find a fitting location near you at GOLF's affiliate company True Spec Golf.