USGA chief explains why he didn't ban LIV players — and dropped a hint about the future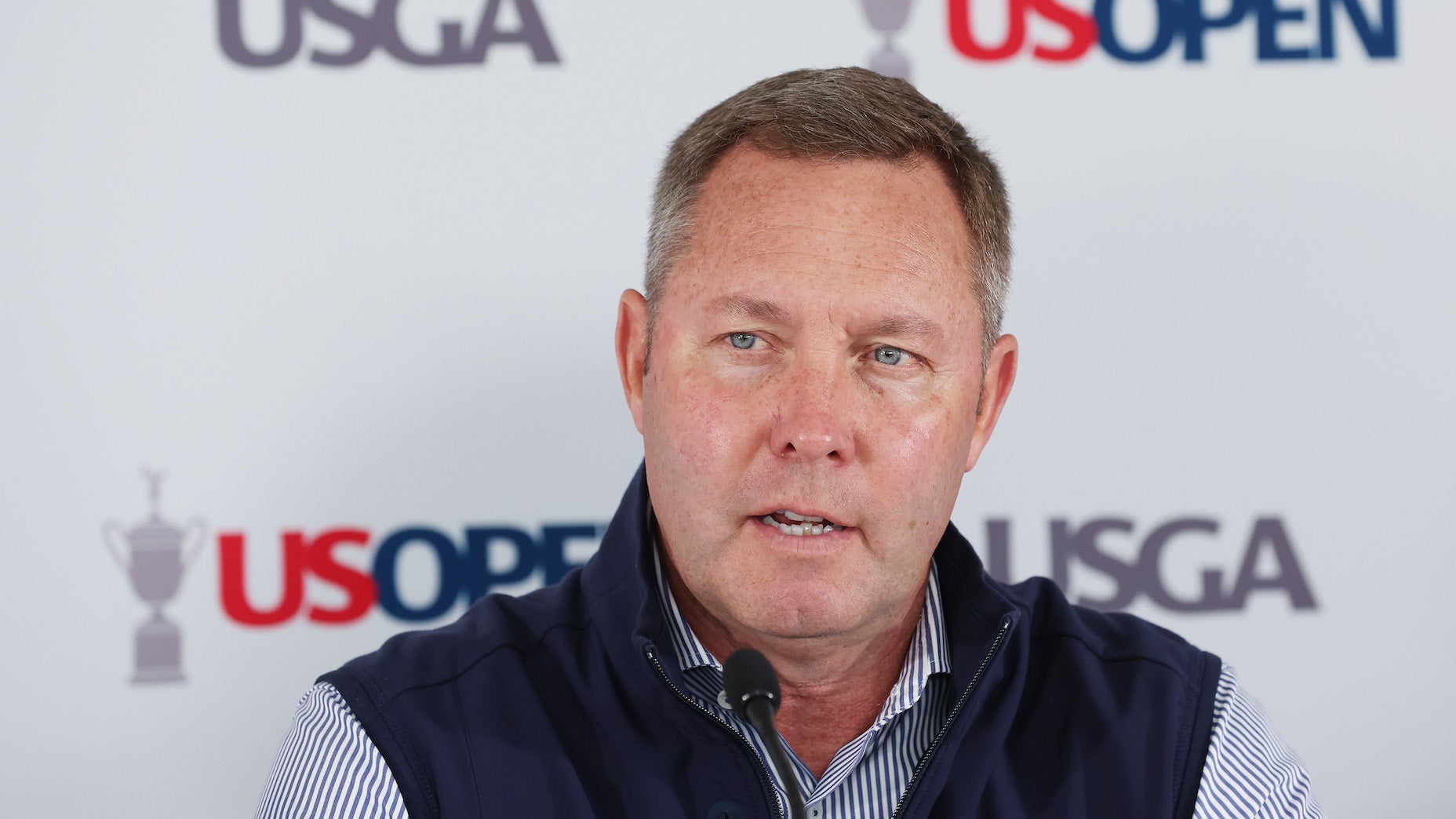 Getty Images
BROOKLINE, Mass. — U.S. Open week is supposed to be a celebration of American golf. Its courses, its players, and its history. This year, it's been a week consumed by another topic above all else: the Saudi-backed LIV Golf, and the existential questions it poses about the future of golf.
And so, on the eve of this year's national championship, the powers that be addressed the issue head on.
With the first LIV event hosted last week — and the PGA Tour's subsequent "indefinite suspensions" handed to all players in response — attention immediately shifted to the USGA. Would America's governing body follow suit, and ban players playing in the LIV event from participating at The Country Club? Ultimately they didn't, and on Wednesday, USGA CEO Mike Whan explained his reasoning.
"Whether we all like it or not, in February 30 guys played for the same promoter in Saudi Arabia with an acceptable release from the PGA TOUR, and for years the DP World Tour has had an event there, same promoter," he said. "We also had to ask the question, if you're going to put that kind of clause in, who gets in, we've got to go back to 9,300 people and played last week but who played ever, where, sponsored by. It becomes a pretty slippery slope to try to apply that across 9,300 people."
Ultimately, Whan said it was simply too complex a call to make a week before the tournament.
"At the end of the day we ran this championship by asking ourselves, did those people disqualify themselves from the 2022 Open? And we believed the answer to that was no, and that's the decision we made," he says.
As for the future? That's more unclear, but everything remains on the table.
"It would be a lot of hypotheticals for me to get what LIV is going to be by the time we're talking about this next year, but as we would do any year, we're going to definitely reevaluate field criteria. We would any year," he said. "We will take a look at what the landscape looks like."
Asked plainly, could he foresee a future where LIV players are banned from the U.S. Open? Consider his response a shot across the bow.
Whan replied very matter-of-factly, with a one-word answer: "Yes."