Jennifer Kupcho called on Monday morning, from the NBC studios in New York City. She had just appeared on Today and was killing time until she taped The Tonight Show. This is the new normal for America's sweetheart, after her starmaking performance at the inaugural Augusta National Women's Amateur Championship. A few hours after her victory, on Saturday, Kupcho checked her phone, which surprisingly wasn't emitting smoke. She had 250 text messages and so many social media notifications "I don't really know how to count them," she says with a laugh.
Life became even more surreal the next morning when Kupcho was a guest of honor at the Drive, Chip & Putt Championship. College golfers – even those ranked as the country's No. 1 amateur — are used to toiling in anonymity, but Kupcho was besieged for autographs while strolling the grounds at Augusta National.
More than that, her many new fans just wanted to share the emotions they had experienced watching the first women's tournament at a club that as recently as last decade defiantly defined itself by its retrograde all-male membership. "They were so excited about the golf we played, as well as the sportsmanship Maria [Fassi, the ANWA runner-up] and I had toward each other," says Kupcho. "It was cute that everyone wanted to tell me about it." She had a chance to chat with Patrick Reed and Bubba Watson – not as a fan but as a fellow competitor who has also become a part of Augusta National lore.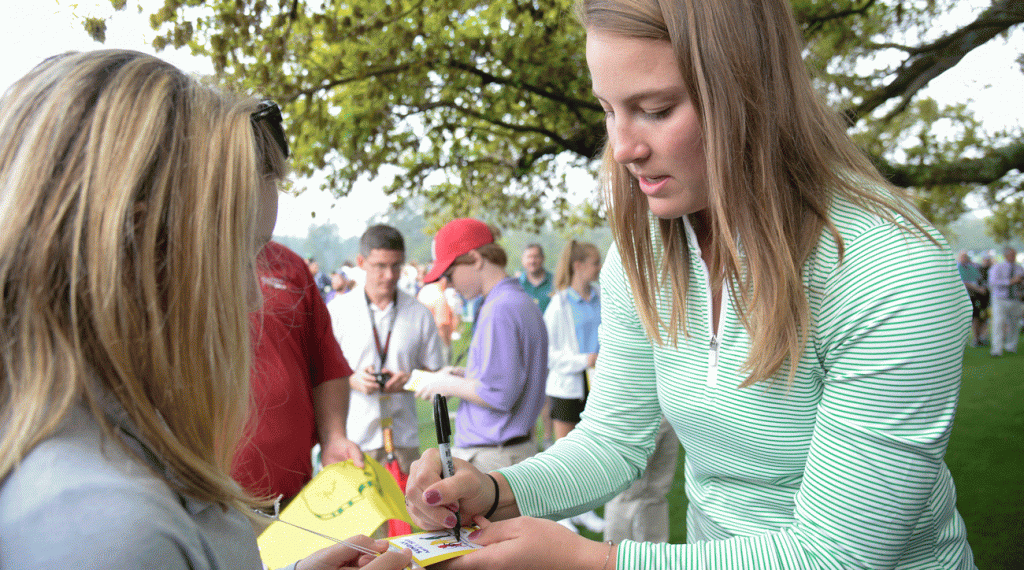 ---
The mutual respect was palpable. After all, Kupcho had just produced the most electric back nine the course has seen since 1986, when Jack Nicklaus also played the final six holes in five-under par. But the conversation that meant the most to Kupcho was with Angela Zhang, the winner of the 7-9 year-old division in the Drive, Chip & Putt. "Honestly, she seemed a little bit in awe," says Kupcho, with another laugh. "I told her to keep working hard and maybe some day we would be playing together. That seemed to really amaze her. How cool is it that Maria and I can now be that kind of inspiration for so many little girls?"
This is all rich fodder for Kupcho's Sociology class at Wake Forest, which focuses on gender in sports. "Mostly the inequality," she says with a sigh. She has a big paper due soon, and also one in her Education class, for which she has embedded in a third-grade classroom to observe the teacher and students. And then there's Introduction to Western Music, for which Kupcho is supposed to listen to tunes every day. The class recently binged on Bach, Beethoven and Mozart but Kupcho says, "I don't even know what this current unit is about. I'm a little behind." Presumably, the professors at Arnold Palmer's alma mater will cut her a little slack.
Kupcho will return to Wake on Monday night, and be back in the classroom by 9:30 the next morning, going hard until her Communications class ends at 9 p.m. (They are studying the films of Lars von Trier; "Wow, is he an interesting one," Kupho says.) There is precious little time to celebrate her latest victory. "I gotta get ready for next week's ACC Championship!" she says. The NCAAs will follow and then Kupcho will turn pro, having suddenly become one of the game's hottest commodities.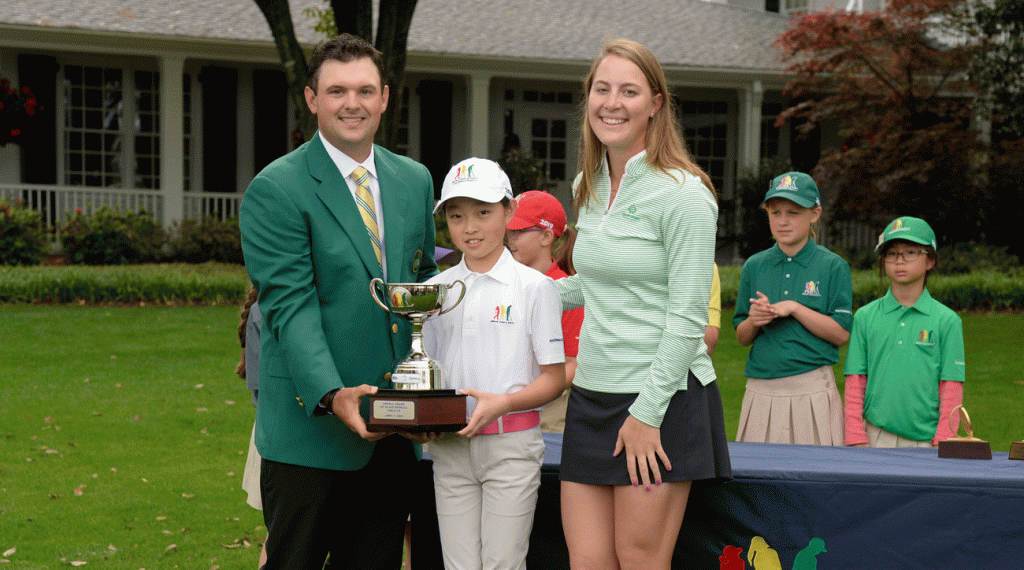 ---
Come what may in this endless future of hers, Kupcho's star turn at Augusta National will always define her, in the same way that Tiger Woods's breakthrough there remains his most important performance. "The last few days I've been talking a lot about it and thinking a lot about it but it's still kind of impossible to put into words what this has meant to me," Kupcho says. "I have made memories that are going to last a lifetime. I feel so lucky to have experienced all of this."
Given Kupcho's talent and charm and broad perspective, it's the golf world that is lucky, to have her as its newest ambassador. How cool under pressure is this young woman? Rushing to New York at a moment's notice for her media blitz, Kupcho realized she didn't really have anything to wear. "But then I found a pair of clean pants," she says, "so all good."
To receive GOLF's all-new newsletters, subscribe for free here.