3 rules for drinking on the course, according to a PGA Tour player
Getty Images
Welcome to Play Smart, a game-improvement column that drops every Monday, Wednesday and Friday from Game Improvement Editor Luke Kerr-Dineen to help you play smarter, better golf.
For so many golfers, one of the joys of the game is the casual nature of the sport. Unlike, say, soccer, where you're running around and getting exhausted, golf means playing a sport that's inherently more social. And for so many golfers, that entails enjoying a beverage along the way.
We all know the wrong way to drink on the golf course: Too much, too quickly, and too boorishly. But what's the right way? Does enjoying a drink on the course at all mean sacrificing your game?
Those are the questions I put to PGA Tour pro Harold Varner III, who recently signed a deal with Cutwater Spirits. Cutwater makes a wide range of canned cocktails, including a new 12-ounce vodka transfusion cocktail — "That one tastes really great," Varner says — designed specifically for golfers.
You can check out all Cutwater's products right here, and keep scrolling to hear Varner's advice on how best to enjoy them.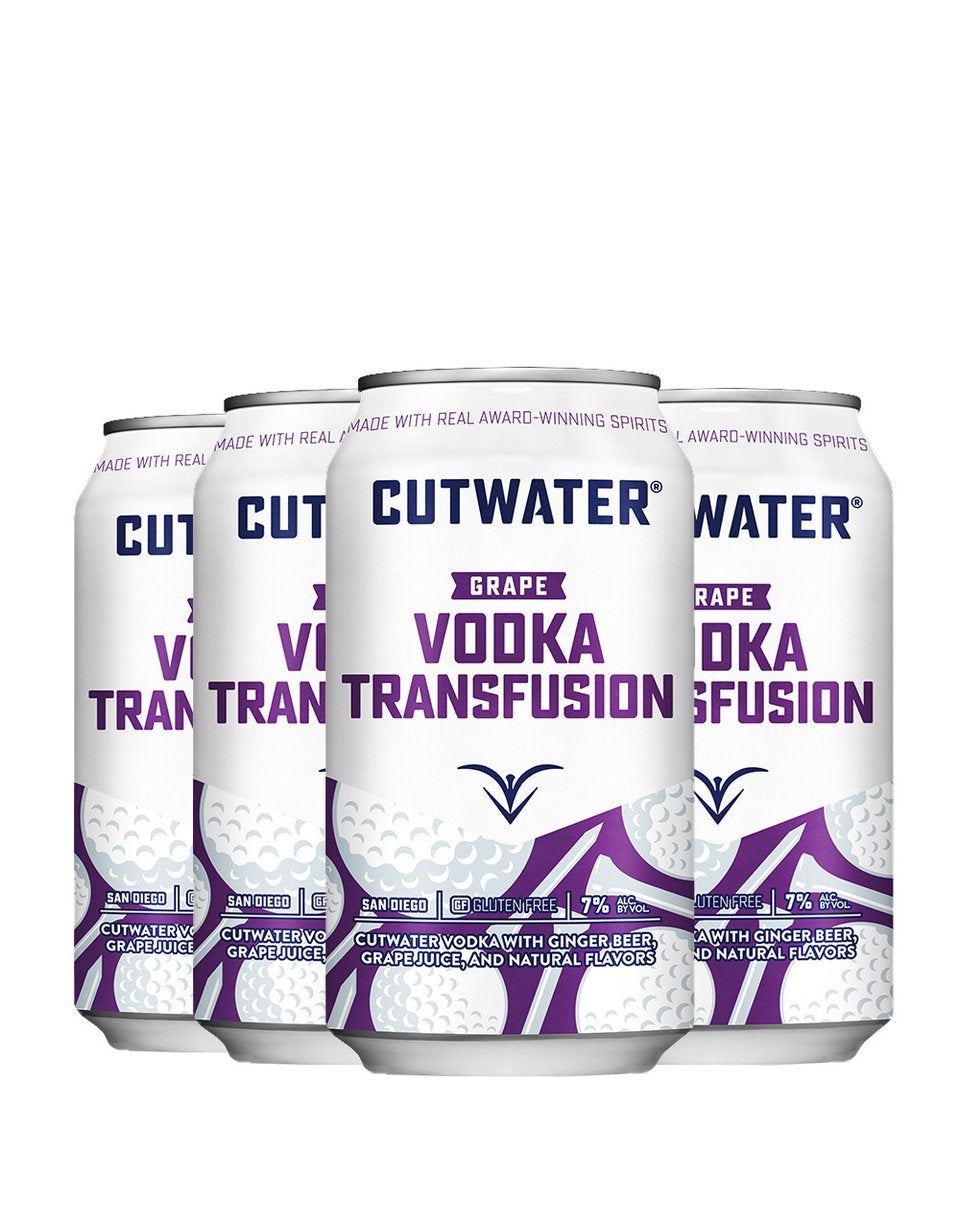 1. Drink something light
Varner's first piece of advice is to remember that you're still out there playing a sport. Swinging a golf club can be a physically-demanding task, and you're not going to feel great doing it if your beverage is making you feel groggy and unathletic.
"You've got to be able to make an athletic motion," he says. "If you have something too heavy sitting in [your stomach], you'll feel slow."
Varner says that's one of the reasons he prefers drinking spirit-based cocktails on the course. But it's not just about quality, it's also about quantity…
2. Pace yourself
A good beverage is designed to be enjoyed in moderation. Varner says he enjoys having a casual drink on the course with friends, but not so much that he lets the rest of his game implode along the way.
"I'm a terrible golfer when I drink too much," Varner says. "A little bit can help loosen you up…when you over do it, you start hitting the ball everywhere."
The key, he adds, is simply taking it slow. Eighteen holes is a long time when you can't keep the ball on the golf course.
3. Stay hydrated
And finally, it's important to remember where the golf is actually taking place: Outside, usually on a hot summer day. It's easy for golfers to lose track of the fluids they're losing throughout their round, but if you allow yourself to become dehydrated, your focus and energy levels will both suffer. Even worse, you'll wake up feeling awful the next day.
"I'm always drinking water and snacking during my rounds," Varner says. "When you run out of energy, you're going to play bad."
Taking periodic swigs of water alongside whatever else you may be enjoying may not sound like much, but it can go a long way in getting the best out of your game, and more enjoyment out of your round.
Golf Magazine
Subscribe To The Magazine
Subscribe