One of the best putters on Tour reveals his 2 favorite drills
Aaron Baddeley has been a mainstay on the PGA Tour since first arriving in 2003. His ball-striking has gone through peaks and valleys through the years, but there's been one ever-present strength that has hardly failed him: his putting.
Just look at his stats over the past 10 years. One putting slump between 2017 to 2018 aside, he's been a fixture in the top 10 best putters on the PGA Tour. It's the kind of numbers most pros would dream of…
2010: .502 (17th)
2011: .324 (34th)
2012: .604 (8th)
2013: .661 (5th)
2014: .872 (2nd)
2015: .722 (1st)
2016: .586 (8th)
2017: .044 (89th)
2018: -.057 (128th)
2019: .654 (6th)
And now, thanks to a remarkably modest Instagram post, he's revealing the two putting drills he trusts the most.
1. Lead-Arm Only
A drill you've maybe seen before: The first drill Badds relies on is to take your normal setup, but to putt with your lead arm only. As you can see, Baddeley lets his lead arm extend down the target line, which keeps the clubface square and generates the feel he wants to recreate in his actual stroke.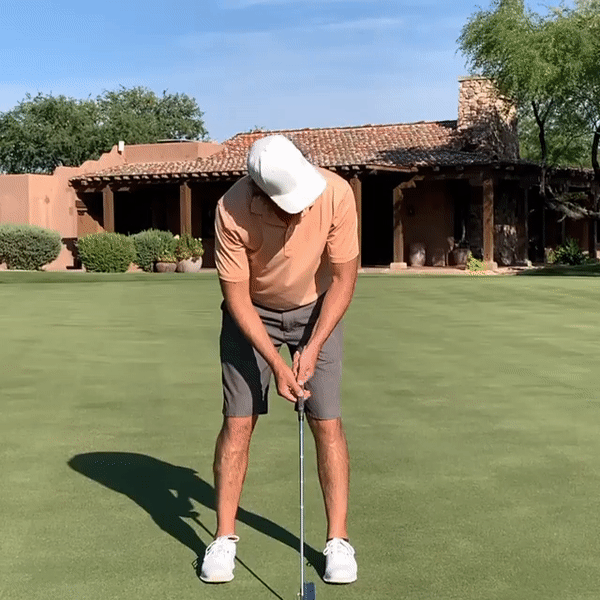 2. Altered Trail-Hand Grip
His second trusted drill is similar in purpose to his first. He uses a cupped trail hand, which once again allows him to feel the clubface staying square to the target line for longer, and prevents the right hand from taking over and closing the clubface.