One of the most popular golf shows ever is making a comeback
NBC
Welcome to Play Smart, a game-improvement column that drops every Monday, Wednesday and Friday from Game Improvement Editor Luke Kerr-Dineen to help you play smarter, better golf.
It was 2008 when "The Golf Fix" first burst onto the air. I remember it well: I was finishing up high school, a budding young nerd trying to get my game in shape ahead of my first semester on my college golf team, and onto the Golf Channel came Michael Breed. It was in many ways a new kind of golf show: Breed was a bundle of energy, sharing fun and fast-paced fixes to specific problems live on-air. And it worked. What started as a breath of fresh became the highest-rated, most-watched instruction series in the history of television," according to the show's producer Kevin Schultz.
"If you remember at the time instruction had kind of gone away on the Golf Channel," Schultz said. "Then Michael Breed and 'The Golf Fix' came along, and it was a breath of fresh air."
Now, almost 13 years-on, "The Golf Fix" is making a comeback.
The series, which launches on GOLFPASS today, will include some obvious differences from the original, most notably the host: Devan Bonebrake, a rising star in golf instruction.
"He's very engaging, very charismatic, and has a lot of the energy we're looking for," Schultz said.
"I was such a fan of the show. It's really humbling," Bonebrake adds.
The show features the same theme music but includes updated graphics. It'll also be pre-recorded and shot outdoors, rather than being hosted live in a studio, which will allow the show to utilize Toptracer and other technology.
But the core of the franchise, Schultz says, will remain the same.
"Every show will be entertaining, informational, and will try something new," he said. "There's going to be action, there's going to be movement, there'll be props, and it'll be a lot of fun."
A fix from the new host
Bonebrake himself says the goal of the show will be "raising golfers' IQ." He wants golfers to understand there's no one way of swinging a golf club; it's about understanding how golfers can match-up their own swing and hit better shots because of it.
One problem Devan says he sees golfers constantly struggle with is coming over the top, which can lead to big slices and pulls. A swing thought Devan suggests is to feel like you're going fishing in a pond that's just outside your trail foot.
"You want to feel like you're throwing that clubhead into this puddle, like you're going fishing," he says.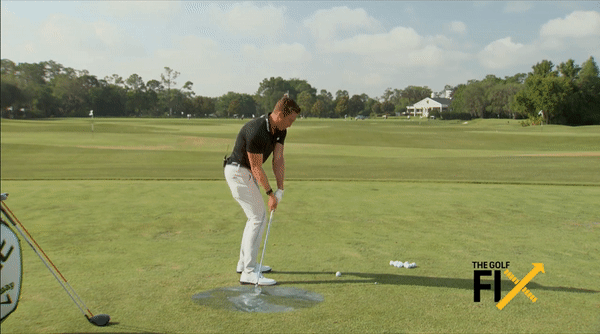 Practice that motion a few times, Bonebrook says, then add the second part of the fix.
"A lot of people say, 'well, isn't that casting?'" he said. "Well, the minute I start to turn as I feel this, the club is in a great position."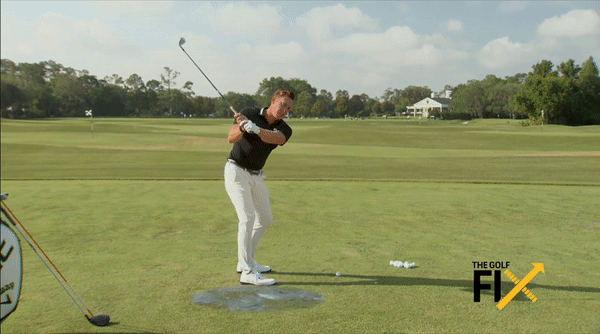 A one-two fix that'll rid you of that slice in no time.
You can check out the full series on GOLFPASS right here.
Golf Magazine
Subscribe To The Magazine
Subscribe