GOLF's Top 100 Teachers are coming to you live! Tune in and sharpen your golf IQ
If you're a GOLF.com user or GOLF Magazine subscriber, you're likely familiar with the Top 100 Teachers, our all-star team of the best and brightest minds in golf instruction. With the goal of improving every element of your game, we've brought our teachers' expertise to you in many forms, ranging from digital and print articles to videos, apps and podcasts. Now, we're bringing the Top 100 Teachers to you live.
CLICK OR TAP HERE TO REGISTER FOR THE 2021 TOP 100 TEACHERS SUMMIT LIVESTREAM
On Nov. 8-9, we're convening our unmatched fleet of game-improvement gurus at Pinehurst Resort for the 2021 GOLF Top 100 Teachers Summit, and you're invited! This year, we're welcoming all golf fans to the sessions virtually via an exclusive livestream on GOLF.com. For a modest fee of $99, you'll have access to nearly 12 hours of thought-provoking presentations from and conversations with more than a dozen of our Top 100 Teachers, plus world No. 6 Bryson DeChambeau and World Long Drive champion Kyle Berkshire. 
Better yet, the Top 100 Teachers Summit has been certified by the PGA of America, so teachers who sign up and join can earn one certification credit per hour (11 total) by tuning in to the seminars.
If you're looking for innovative ways to improve your own game or simply are interested in what theories, data and big ideas are on the cutting edge of golf instruction, you won't want to miss a minute of these talks, which will be streamed in three sessions, beginning Mon., Nov. 8 at 8:30 a.m. ET, and concluding on Tues., Nov. 9, at 12:50 p.m. ET (check out the full schedule of speakers below).
Accessing the stream is easy. Simply click here to register, and you'll have a live connection to all three sessions. Can't tune in for all or any of the Summit? All good. The presentations will be available on demand on GOLF.com, where you can watch and re-watch at your leisure.
Here's the powerhouse lineup of forward-thinkers who will take the stage. Come join us, and sharpen your golf IQ…
CLICK OR TAP HERE TO REGISTER FOR THE 2021 TOP 100 TEACHERS SUMMIT LIVESTREAM
MONDAY, NOV. 8
Session 1
8:30 a.m. – 9:15 a.m.
Speakers: Justin Parsons, elite instructor at Sea Island Golf Performance Center, and Marnus Marais, physiotherapist for several PGA Tour pros, including Dustin Johnson, Xander Schauffele and Patrick Cantlay
Topic: Live Lesson and Q&A
9:15 a.m. – 10:00 a.m.
Speakers: Matt Killen, founder of Killen Golf and short-game specialist who has worked with the likes of Tiger Woods and Justin Thomas
Topic: How to practice productively, from tee to green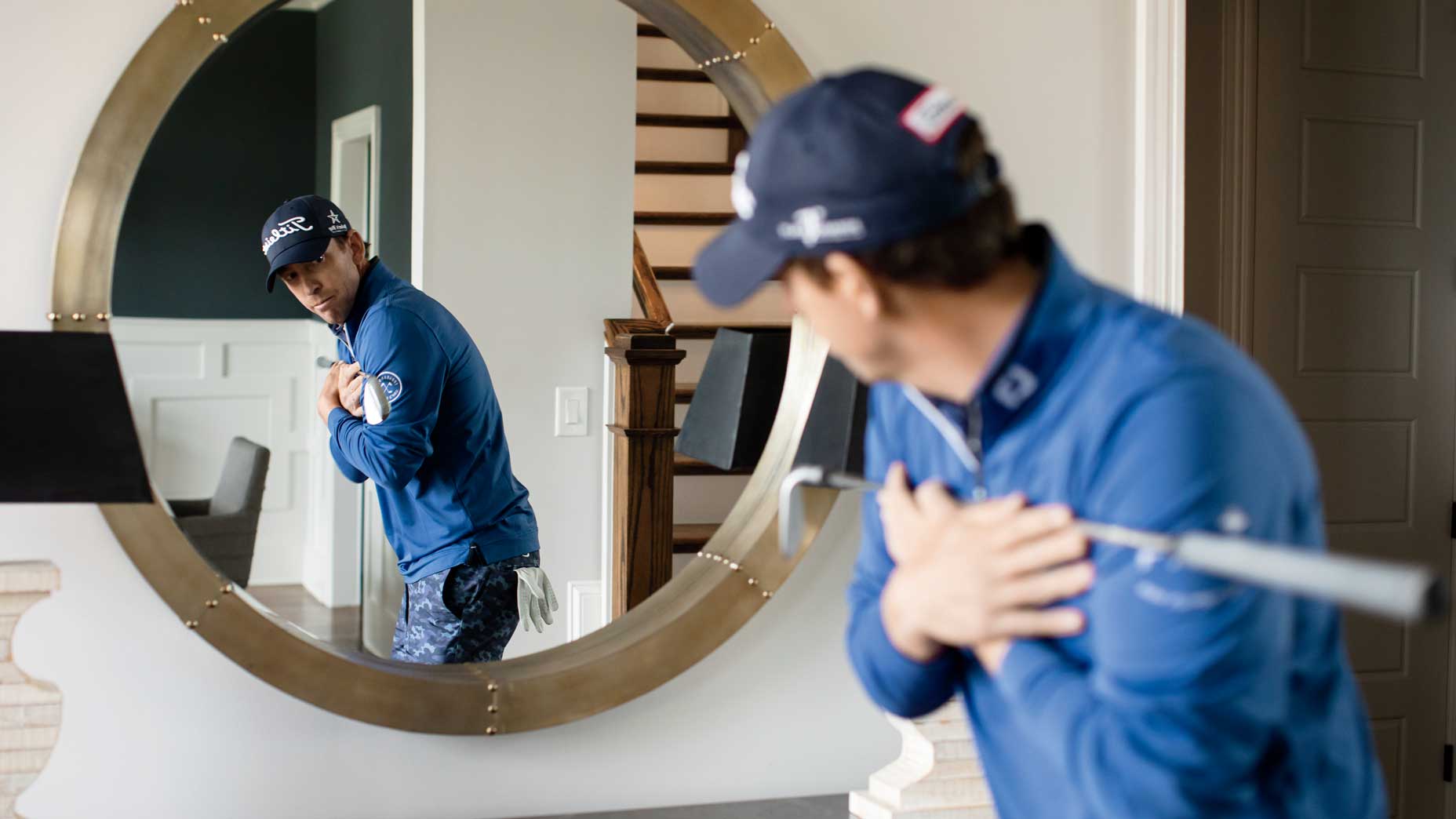 10:00 a.m. – 10:50 a.m.
Speakers: JeeHae Lee, founder and CEO of SportsBox AI and former LPGA players; Terry Rowles, instructor at Mountain Ridge CC in West Caldwell, N.J.; Dr. Phil Cheetham, head biomechanist and director of the Titleist Performance Institute Biomechanics Advisory Board; Sean Foley, founder of Sean Foley Performance at EaglesDream, in Orlando, Fla.
Topic: Unlocking the power of 3D motion data with Artificial Intelligence
11:00 a.m. – noon
Speaker: Bryson DeChambeau, world No. 6, eight-time PGA Tour winner and GOLF playing editor
Topic: Q&A with the game's most fascinating player
Noon – 12:50 p.m.
Speaker: Scott Fawcett, creator of the DECADE Course Management System
Topic: Training smarter golfers, from higher handicaps to pros
Session 2
1:50 p.m. – 2:40 p.m.
Speaker: Allen Gobeski, general manager of True Spec Golf's Scottsdale Fitting Center
Topic: Enhancing performance with two-pronged teaching/club-fitting approach
2:40 p.m. – 3:30 p.m.
Speaker: Nick Clearwater, GOLFTEC vice president of instruction
Topic: How GOLFTEC is using its new OptiMotion technology to improve golfers' swings
3:40 p.m. – 4:30 p.m.
Speaker: Tim Briand, director of business development at Foresight Sports
Topic: Data and technology application in teaching for golfers of all levels
CLICK OR TAP HERE TO REGISTER FOR THE 2021 TOP 100 TEACHERS SUMMIT LIVESTREAM
TUESDAY, NOV. 9
Session 3
8:30 a.m. – 9:40 a.m.
Speaker: Rick Sessinghaus, performance and mental coach who has worked with Collin Morikawa since 2005
Topic: Coaching Morikawa from junior to two-time major champ
9:40 a.m. – 10:50 a.m.
Speaker: Sasho Mackenzie, golf biomechanist and co-founder of The Stack System for speed training
Topic: The science of speed — and how all golfers can apply it
11:00 a.m. – 11:55 a.m.
Speakers: Bernie Najar, director of instruction at Caves Valley Golf Club, in Owings Mills, Md., and Kyle Berkshire, reigning World Long Drive champion
Topic: From long drive to competitive golf: How Kyle Berkshire grooms a well-rounded game
11:55 a.m. – 12:50 p.m.
Speaker: Chris O'Connell, co-founder and director of golf at the Plane Truth Golf Institute at The Courses at Watters Creek, in Plano, Texas
Topic: Ball Flight Laws 3.0
CLICK OR TAP HERE TO REGISTER FOR THE 2021 TOP 100 TEACHERS SUMMIT LIVESTREAM
Golf Magazine
Subscribe To The Magazine
Subscribe