There's a scientific reason why you're missing putts — and it's not your fault
Getty
Welcome to Play Smart, a game-improvement column that drops every Monday, Wednesday, and Friday from Director of Game Improvement content Luke Kerr-Dineen to help you play smarter, better golf.
Technically, my job entails finding content that helps you play better golf. We're not in the excuse-making business here at Play Smart, so don't even try it.
Anyway, with that disclaimer out of the way, here's a great excuse to keep in your back pocket the next time you miss a short putt: It's called the donut effect.
The donut effect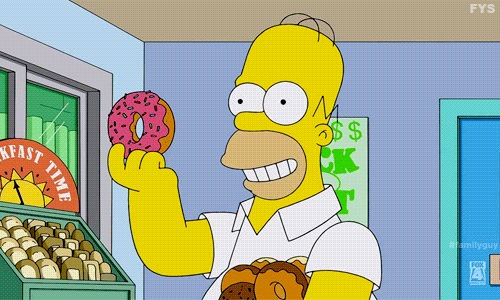 In all seriousness, the donut effect, first discovered by longtime GOLF Magazine contributor Dave Pelz, is a very real thing.
Have you ever noticed how golfers pick their ball out of the hole? They don't stand directly on top of the hole, because they're not maniacs. They stand a little further away from it and lean down to pick it up.
Here's Patrick Cantlay displaying perfect form:
But that simple act of politeness has an inadvertent side effect, because it means the general area around the hole gets trampled down more than the few inches around the hole itself. Those few inches form the donut and it can hurt your putting chances, as Pelz explains:
"The lumpy doughnut is the congregation of footprints within a radius of 6 feet from the hole. The last 12 inches is almost footprint free and form the doughnut's hole. This creates a volcanic like entrance ramp that can have significant impact on a ball's line relative to its speed. The average 500+ footprints a foursome makes in the green take up to 2 hours to spring back up to normal shape. Fresh footprints are to the golf ball like a curb is to a pedestrian crossing the street… in other words, your ball can "trip" on its way to the hole."
Why should you care about the donut effect?
Because when your ball rolls through the donut it starts bumping and jumping around, losing speed, then dies right before it makes it over the final curb. That's why Pelz recommended hitting your putts 17 inches past the hole, and Trackman data recommends a similar approach — even though that technically makes the hole slightly smaller. But really, that's the best solution to this problem: hit your putts a little firmer, obviously being careful not to hit them too firm.
And then, of course, there's the Luke approach: Knowing about the donut effect and blaming it every time something goes wrong on the greens. Try it for yourself … it works!
All of our market picks are independently selected and curated by the editorial team. If you buy a linked product, GOLF.COM may earn a fee. Pricing may vary.
Trust The Science
A portion of proceeds will benefit The Bryson DeChambeau Foundation.
Buy Now