FIRST LOOK: Odyssey's new Tri-Hot, Eleven, White Hot OG and Toulon putters for 2022
Jonathan Wall
On February 4, Odyssey is making available new Tri-Hot blade putters, Odyssey Eleven mallets with loads of hosel and alignment options, new White Hot OG head shapes, and new additions to its high-end Toulon putter lineup.
Below, we discuss all that's coming from Odyssey in 2022.
Odyssey Tri-Hot
In the early 2000's, Odyssey released a line of "Tri Hot" putters that used a multi-material construction to achieve more forgiveness and a better roll. This year, the company is bringing back the Tri-Hot name, but adding in modern design philosophies backed by Tour player feedback.
The new 2022 Tri-Hot 5K putters use a smart combination of stainless steel, aluminum and Tungsten to create blade-style putters that have the forgiveness properties of a mallet. Some golfers want to use a blade-style putter for control and precision, but they need more stability for off-center hits. That's where these putters come in handy.
The Tri-Hot 5K putters have a milled front section made of 303 stainless steel, a back section made of lightweight 6061 aircraft grade aluminum, and heavy Tungsten weights sandwiched between in the toe and heel sections. The design helps move center of gravity (CG) forward and establishes higher MOI (moment of inertia) in the blade-style putters.
Weights on the toe and heel section of the sole are also interchangeable. Players and fitters will have the choice between aluminum, steel and Tungsten weights to help dial in the feel and performance that's preferred.
For that classic, soft Odyssey feel, the putters have a White Hot face insert, and they're equipped with a red Stroke Lab shaft for added speed control and consistency.
There are five putters in the new Tri-Hot lineup, including a One, Two, Three, Double Wide and Triple Wide. Each will sell for $399.99.
For more photos of each of the models, click here!
Odyssey White Hot OG new additions
Last year, Odyssey launched a blast-from-the-past putter lineup that tugged at the heartstrings of longtime Odyssey users. The 2021 White Hot OG family featured the look and feel of the original White Hot heads from the early 2000s. And, it worked. Consumers loved the updated versions of the original heads.
For 2022, Odyssey is adding new head shapes to the White Hot OG lineup, including four new head shapes: #7 Nano, #7 Bird, #7 CH and Double Wide. The company is also adding a woman's lineup, which has a blue colorway and comes in shorter-length versions. The women's head shapes will include a #7, 1WS and a 2-ball.
The new 2022 White Hot OG putters will sell for $269.99 apiece.
Odyssey Eleven
While the Odyssey Tri-Hot 5K putters are blade-style models with the forgiveness of a mallet, the Odyssey Eleven putters are mallet-style heads designed to have the feel and precision of a blade.
The new Eleven mallets have forward weighting that more closely mimics that of a compact blade putter, but in a club head that boosts stability throughout the stroke. They have a multi-material construction featuring a TPU (thermoplastic urethane) sole plate that enhances sound feel, while also removing unwanted weight from the center of the head to increase perimeter weighting.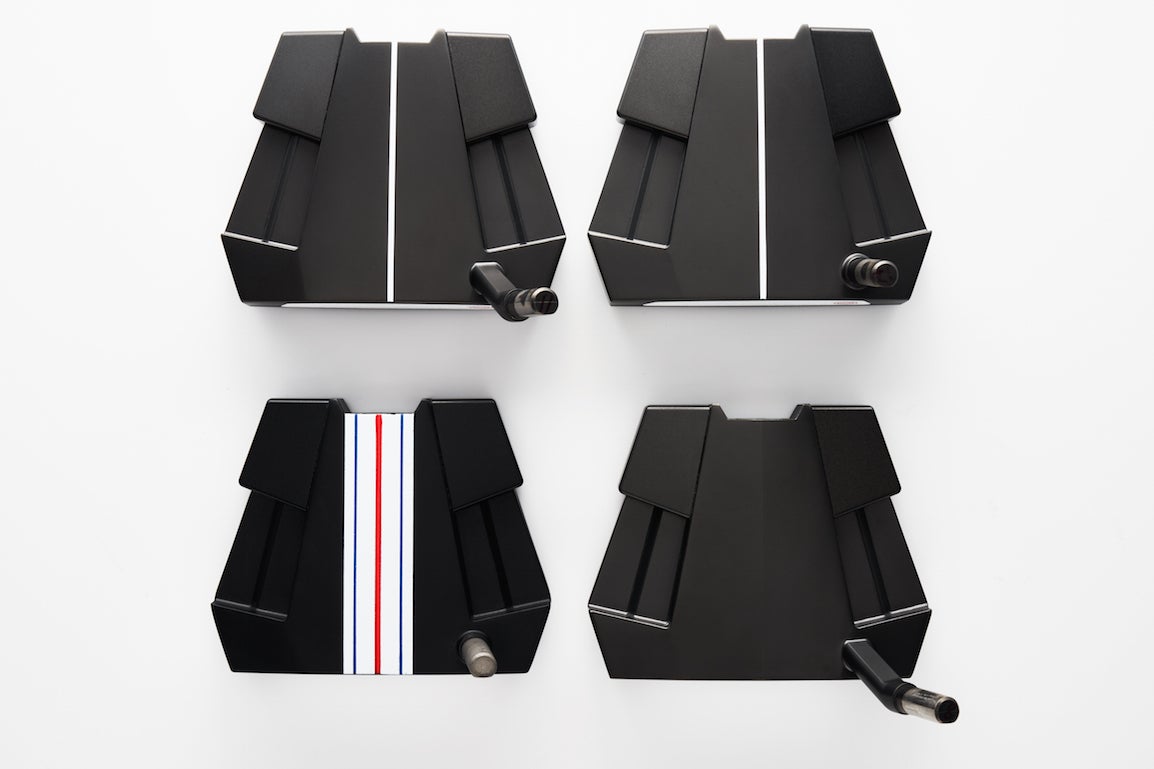 To enhance alignment, the crown is designed to help the eye center the ball on the face. It also provides a blank canvas for additional alignment options. The Odyssey Eleven putters come with either a blank crown, a Tour lined version, or a Triple Track Alignment system. There are also a number of different hosel options for golfers with different styles of strokes.
Each of the putters has a White Hot face insert, a red Stroke Lab shaft, and will sell for $299.
Odyssey Toulon new releases
The Toulon segment in Odyssey's lineup features the company's highest-end putters that are milled for added precision and Tour performance. For 2022, they have an updated look, added performance benefits, and come in a variety of new head shapes.
The 2022 Toulon family has a new deep diamond milled groove face with a medium-depth double fly cut to enhance sound, feel and roll. There's also a new Midnight Black finish for a modern look, and adjustable 5-to-20 gram weights in the sole to dial in feel and performance.
The new lineup includes updated versions of familiar shapes, such as the Atlanta, Memphis, Las Vegas, Chicago, San Diego and Madison. There are also two new mallets, which are the Daytona Beach and Le Mans. Each will come with a Stroke Lab shaft and sell for $449.99 apiece.
Want to overhaul your bag for 2021? Find a fitting location near you at GOLF's affiliate company True Spec Golf. For more on the latest gear news and information, check out our latest Fully Equipped podcast below!