Ping G430 game-improvement irons spotted on PGA Tour | First Look
Ryan Barath
The Shriners Children's Open is loaded with new equipment launches on the PGA Tour — first up there was the Ping G430 metal woods, then RTX6 wedges from Cleveland. To cap off Monday, we also had two new ProV1 balls from Titleist. Like we said, busy!
But unlike the previously mentioned gear, the G430 irons are a whole other ball game. It's unlikely we're going to see these in the bag of anyone on Tour, but that didn't stop Ping from having a couple sets on site just in case anyone was curious about them.
Like with the previous G425 irons, the G430s are intended for the game-improvement market. They have a deep cavity, wide sole, generous amount of offset and the now-signature hosel and toe weights to maximize MOI.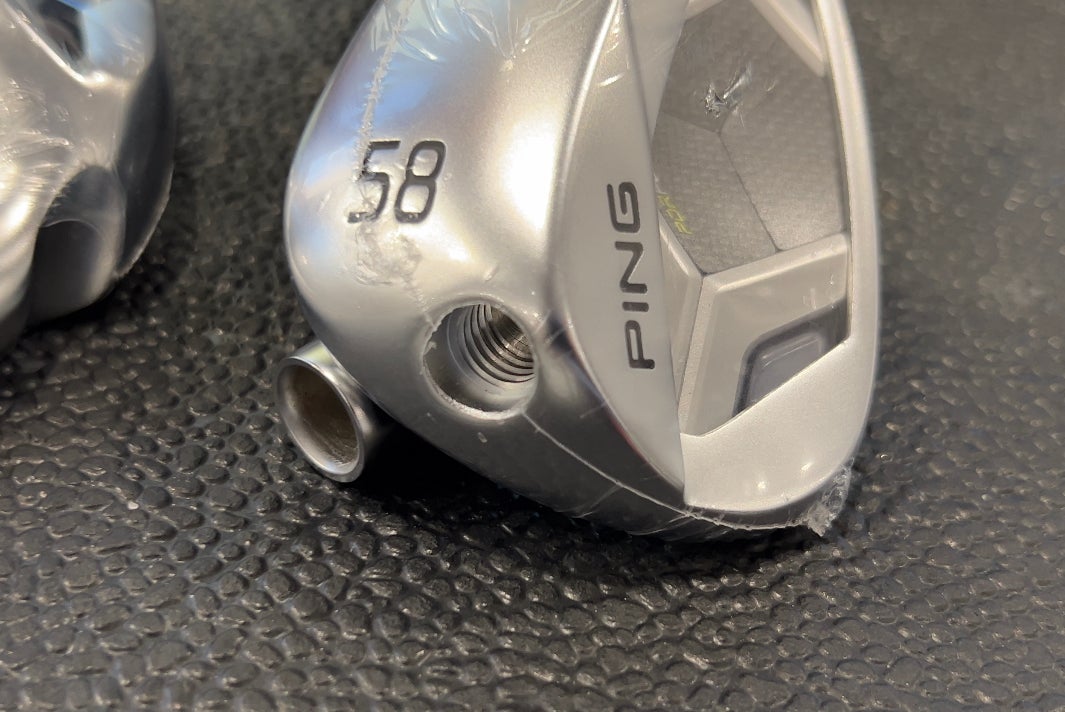 The most noticable upgrades that we could spot when we handled the new irons on site in Las Vegas is the new larger badge in the cavity, along with some distinctly different wedges to match the rest of the set.
The new badge features the name PūrFlex, which if we extrapolate from the previous generation G425 likely means the engineers at Ping have made the face and top of the club more flexible to help increase launch and in turn land angle for stopping power.
This is only a guess because Ping wasn't sharing any spec info, but the G430s went from a specifically marked "P" pitching wedges to a designated 45-degree lofted wedge, then progressed: 50°, 54° and 58°, respectively. This has to mean that the irons have gotten stronger when you consider the G425's had a stock pitching wedge loft of 44.5°.
The other interesting thing we noticed about the wedges was the milled faced of the 50°, 54° and 58° matching wedges. I can't recall another time in Ping's history when they have used designated lofts to mark the wedges in a set of their G-Series irons. When you put the two together, it appears Ping is bringing more technology to its game-improvement wedges.
We don't have any more technical details or know the specs of the the new G430 irons, but we will continue to follow this story as more details become available including a possible launch date for retail.
Want to overhaul your bag? Find a fitting location near you at GOLF's affiliate company True Spec Golf. For more on the latest gear news and information, check out our latest Fully Equipped podcast below.