How do these $16 PING Zing 2 irons compare to my gamers?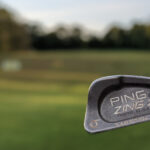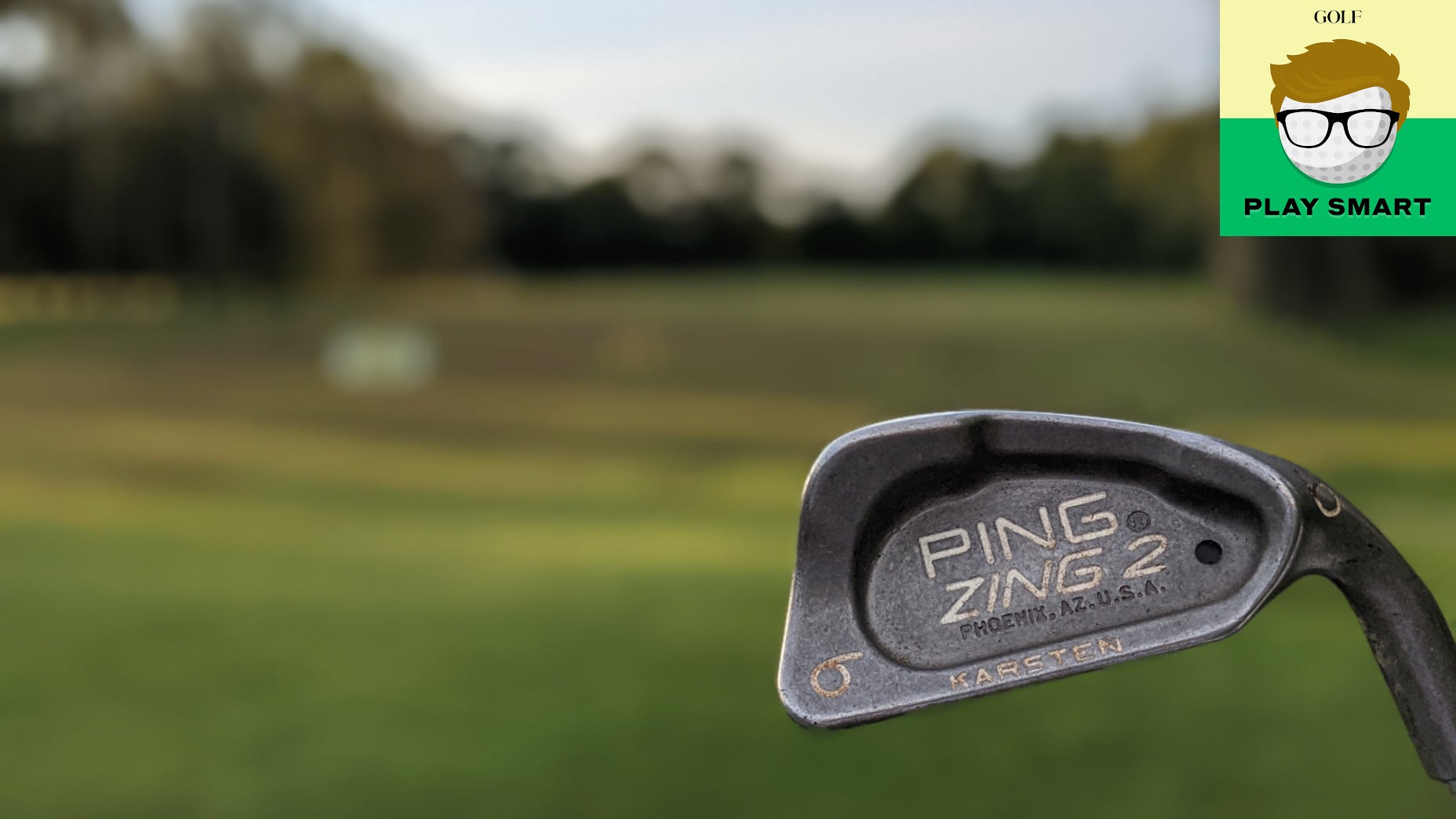 Welcome to Play Smart, a game-improvement column that drops every Monday, Wednesday and Friday from Game Improvement Editor Luke Kerr-Dineen to help you play smarter, better golf.
There was a yard sale down the road from where I live last weekend, which was big news in my little neighborhood. I got there early to scope out the scene, and like metal to a magnet, I found myself drawn to a bin full of old golf clubs. It was two dollars per club, the sign said, and I noticed a few Ping Zing 2 irons knocking around.
"There should be an entire set in there," the host said.
Indeed there was. After a few minutes of slightly-shameless digging, I assembled a 3-PW set of Ping Zing 2 for $2 per club — $16 total — and splurged another $2 on a laminated maplewood Ping Eye 2 driver, which a handful of people on Twitter got super mad at me about for accidentally calling it persimmon. Forgive me: That club was released about seven years before I was born.
For a brief history lesson, Ping's Zing 2 model are some of the most iconic irons in golf history. They hit the market in 1994 and with their heavy stainless steel head, thick topline, and added mass on the heel and toe for more heel-toe stability on off-center hits, they were among the pioneers in the game improvement category.
So how do they compare to my current Srixon Z565 gamers? I snuck off to my local range for a quick test to find out. First, some caveats: I used the industry-leading Foresight GCQuad to get the numbers, but also used range balls and hit off a mat, which can obviously affect the findings. It also, admittedly, wasn't the most strenuously scientific test in the world: I compared 6 irons not by hitting a set number of shots and averaging them, but just by hitting shots until I found a representative example of a solid shot. My gamers were also obviously custom fit (shoutout to our affiliate company True Spec Golf) while the Zing 2s were the standard black dot, but we'll get into that more in a bit.
Gamer 6-iron
First up, my 6-iron. My specs mean my clubs are a little long and more upright, but the biggest difference between older and newer irons are the lofts: My 6-iron has 28 degrees of loft, whereas the Zing 2 has about 32 degrees. Some golfers make the mistake of thinking this is a trick of some sort, when in actuality it's the benefits of modern technology: Because engineers have gotten better and being able to move the center of gravity further back in the clubhead, they're able to lower the loft of each iron and still allow you to hit the ball high. If you strengthened the loft on some older clubs, so many golfers would simply struggle to get the ball in the air high enough.
Anyway, here's our baseline 6-iron.
PING ZING 2 6-iron
As for the Zing 2? With an almost identical draw, you can see a few notable differences: The ball speed dropped about 8 mph, while the launch increased (because of the added loft) and the spin decreased slightly, which put me outside what is generally considered optimal for a 6-iron.
In all, I was about a club-and-a-bit shorter.
Ping Zing 2 5-iron
For fun, I tested out the Ping Zing 2 5-iron, which at 27 degrees is similar loft-wise to my modern gamer 6-iron. For whatever reason (probably some psychological reason) I kept leaving the face open slightly on my Zing 2 5-iron, so I eventually just included it. On a well-struck shot, you can see the ball speed is about three miles per hour down, and while the launch is about the same the spin is way up — though to be fair, some of that is because of the more open clubface.
When all was said and done, the 5-iron was about a club, or maybe just a bit less, shorter than my current set.
This isn't to mention all the more-forgiving-on-off-center-hits stuff, so while I'll be sticking with modern technology, but I walked away from my little range test happier than ever with my purchase, pleasantly surprised with how a set of irons that are going on 30 years old held up, and reminded that starting golf doesn't need to be prohibitively expensive. With a bit of research, new golfers can piece together an fun and affordable set of second-hand clubs that will take them a long way.
As for my Zing 2s, they won't be going into the bag, but I'll be keeping them nearby as a spare set for the next time someone comes to town looking for a round and a blast from the past.
All of our market picks are independently selected and curated by the editorial team. If you buy a linked product, GOLF.COM may earn a fee. Pricing may vary.
GOLF.com Readers Save 15%!
Fill out this form to book a swing evaluation or club fitting and begin your journey to better golf
Book your swing evaluation