Inside ClubTest 2022: How we conducted the game's most comprehensive equipment review
The familiar symphony of golf ball meeting driver face is a soundtrack that golfers are used to hearing on the course and their local driving range.
The methodical hum and whir following contact, however, is a bit different.
Scratch that — it's a helluva lot different.
For the latest edition of GOLF's ClubTest , we relied on a two-pronged approach to deliver valuable insights into the new crop of drivers, fairway woods, hybrids, irons, wedges and putters so that you can make better informed purchasing decisions. A bevy of qualified testers were on hand at our Phoenix, Ariz., site to provide feedback and performance thoughts on gear from manufacturers big and small. But, as we learned several years ago, when GOLF introduced robotic testing to the mix, there's something to be said for having a detailed, data-backed picture of how each club can benefit certain golfers.
Browse ClubTest 2022: Drivers | Irons | Fairway woods | Hybrids | Wedges | Putters
Following a one-year hiatus due to the pandemic, GOLF is once again bringing back that methodical hum and whir with the help of the man who brought the robot to life: Golf Laboratories founder Gene Parente.
Parente's robot is used by nearly every major equipment manufacturer, as well as the USGA and R&A, to conduct robotic testing. If you're going to align yourself with the best, you might as well go to the source of independent robotic testing, which is exactly what we're doing this year with the addition of "Mr. Robot," as Gene is known throughout the industry.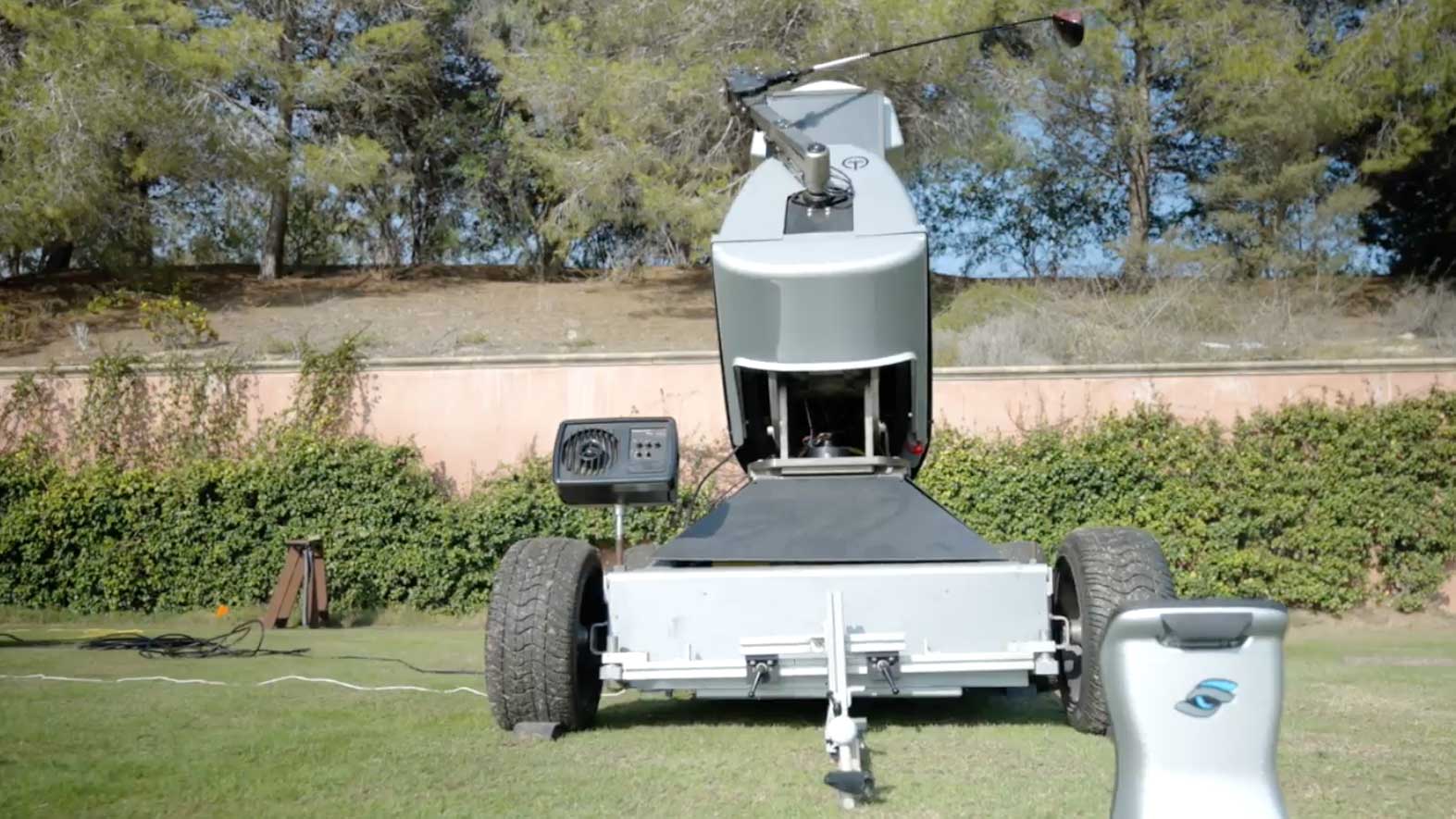 With Parente's robot leading the way, we increased the level of detail in our driver testing from three points on the face (high toe, low heel and center) to nine in an effort to gain a greater understanding of how clubs performs for, say, someone who consistently misses it out on the low toe or across all three quadrants (high, low and middle) of the heel.
"Robotic testing insights can play a part in helping golfers figure out if a club is right for them," Parente says. "With so many good products in the marketplace, it's important to narrow down to the ones that will bring out the best parts of your game. Allowing the robot to deliver those insights can make the search process easier."
To be clear, we're not playing favorites in robot testing. We're merely providing golfers with insights that might help when it comes time to go through a proper clubfitting.
Our robotic insights are then verified during the player testing portion of our ClubTest. For the 2022 edition, extensive player testing was conducted at Raven GC, in Phoenix, where 20 golfers tried out the latest gear while GOLF editors, with the help of fitting partner and GOLF.com affiliate True Spec Golf, mined the testing sessions for feedback.
Browse ClubTest 2022: Drivers | Irons | Fairway woods | Hybrids | Wedges | Putters
While a robot can provide unbiased insights, there are certain measurables only a human golfer can provide, including look, sound and feel. These are the areas we chose to prioritize during player testing, while remaining cognizant of the robot data to see if certain clubs earned high marks from machine and human.
To add another level of detail, Foresight Sports' GC Quad launch monitor was also on hand to provide real-time numbers for each tester. The data was then cross-checked with the robot insights to provide a complete picture as feedback was logged for each club.
It's an arduous process, but it's all part of what makes this year's edition of ClubTest the best and most thorough we've ever produced. If you'd like to try out any of the new gear yourself, it's as easy as booking a fitting at True Spec Golf.
Now that you better understand our process, go ahead — peruse the content and start compiling a list of clubs to test. Spring is almost here. It's time to find your best equipment setup yet.
For access to exclusive robot-testing videos from ClubTest 2022 (like the one below!), join InsideGOLF for only $20/year.