With a hefty price tag and some of the best players in the world promoting the product, it's easy to look at today's premium golf balls and assume you're better off playing something else.
Sure, the ball is loaded with performance, but most golfers assume only elite golfers will be able to reap the technology benefits. (Not to mention the price tag is sometimes hard to digest when you're constantly pumping balls into the woods.)
While it's true better players will notice an uptick in performance, mid-handicappers shouldn't automatically assume a three- or four-piece offering with a urethane cover is beyond their skill level. On the latest episode of GOLF's Fully Equipped podcast, co-host Gene Parente noted it ultimately comes down to a few simple questions.
"There's a misconception I hear out there is something people tell me all the time," said Fully Equipped co-host Gene Parente. "It's that they're not good enough to play a urethane golf ball. A urethane golf ball doesn't activate at 120 mph or a negative seven attack angle with a wedge. A urethane golf ball gives you performance characteristics regardless of your skill level that is better than a two-piece or Suryln golf ball. The question is, is it worth it for your game? But it's not a matter of skill. It's just a matter of whether you want that extra benefit that the golf ball will give you."
As Parente continued, it's important to take a hard look at your game and figure out if you're at the point where approach shots are finding the green on a consistent basis.
"You don't need to reach a certain skill level to play a urethane golf ball," he continued. "What you need to look out and ask yourself is whether your game is at a point where you're hitting greens. Do you want to be holding greens? That's the difference. If you're not hitting greens, it doesn't matter. But once you start hitting greens and have a little bit more consistency, that's when the ball starts coming into play. Once you get to a certain skill level, the golf ball really does have a benefit."
All of our market picks are independently selected and curated by the editorial team. If you buy a linked product, GOLF.COM may earn a fee. Pricing may vary.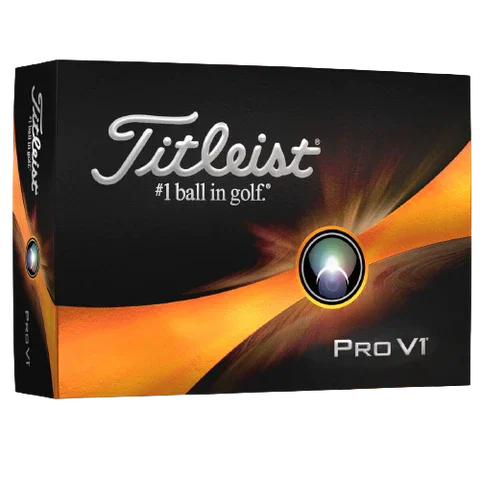 SHOP PREMIUM GOLF BALLS
Check out Fairway Jockey for the latest golf ball offerings from every manufacturer.
BUY NOW
Many of today's urethane-covered balls feature multiple pieces (and layers) that decouple launch and spin depending on the club you're using. In other words, they are designed to perform well off the tee and around the green, whereas many of today's two-piece offerings are geared for more speed.
You may still be at the point where a budget ball fits your game and wallet, but don't skimp on performance as you improve. A premium ball very well could play a key role in shaving even more strokes off your handicap.
Want to overhaul your bag for 2023? Find a fitting location near you at True Spec Golf.