Getting a new driver? Do this before you buy
Getty images
If your driver is getting a little long in the tooth and you feel like you're leaving distance on the table, it might be time for an upgrade. But before you buy, there are a few things to keep in mind…
1. Know your potential
Yes, technology plays a big part in helping you hit it farther off the tee, but gaining distance is all about physics and the faster you swing the club the more ball speed you can create and the distance you can gain — there is a reason nobody is winning long drive events swinging at 100 mph.
One way to create extra speed is with the help of a swing speed training program, and there are plenty out there. But another option, if you're a golfer with a moderate swing speed (90mph or less), is to look for a driver with a lighter overall weight. A lighter driver is easier to swing faster, and that instantly creates the potential for more distance.
2. Understand dynamics
Beyond gaining speed, the other important factor in gaining potential distance is your angle of attack. If you talk to any fitter they will tell you that the only two clubs in your bag you want to hit up on are your driver and your putter. Since we're talking distance, let's focus on the driver for now.
Hitting down (with a negative angle of attack) into the ball with your driver increases spin and robs you of distance. Sure, you can still hit it plenty far if you're hitting down but have a ton of club head speed like Cameron Champ, but most golfers don't swing faster than 120mph so let's focus on the things we can control.
The below chart from Ping demonstrates the amount of potential a golfer has based on their angle of attack, so if you want to gain some distance without gaining speed, try hitting up.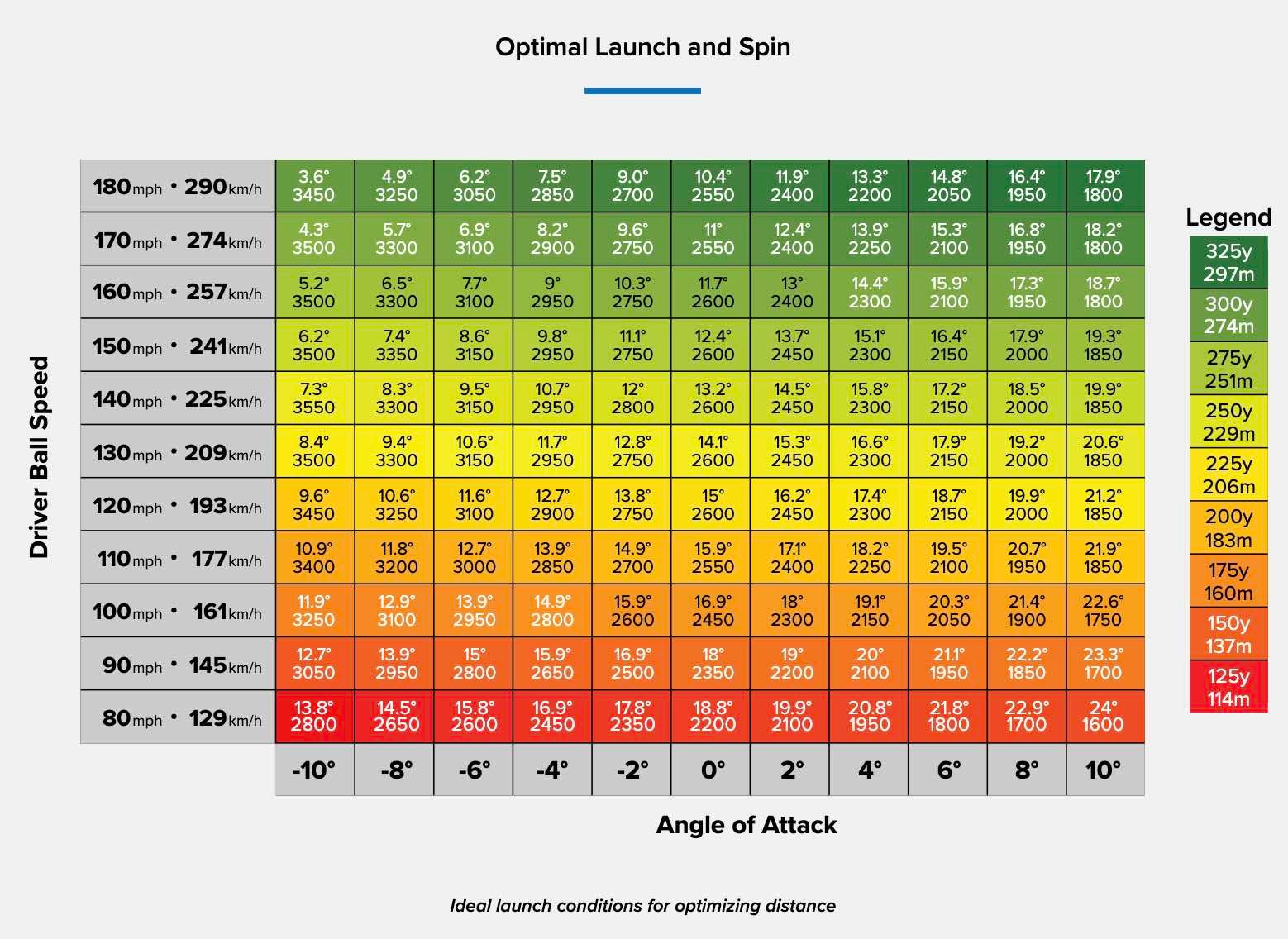 3. Low spin is good — to a point
Reducing driver spin is a great way to increase your distance, but when you are lowering spin by changing the specs of your driver, you have to be careful not to go too far in the wrong direction. If you lower spin too much, directional control becomes extremely difficult, especially on mishits. This is because backspin helps the ball maintain stability and lift — the same way a plane remains in stable flight at its ideal speed.
Without enough lift, a golf ball will not only become directionally unstable but any sort of mishit will result in a much bigger loss of distance. This is the reason you hear many professionals talk about how they like to have a driver that maintains a "spin window" when hitting certain shots, the more consistent the spin the more consistent the distance.
4. It's okay to miss
Last but not least, remember that no matter what you do, you are going to miss shots with your driver. This is why finding a driver that offers the right amount of forgiveness for your game is so important. To put this into context let me take you back to the very early 2000s and the launch of the TaylorMade 300 series drivers which were offered in (at the time) a whopping 300cc, 320cc, and 360cc options.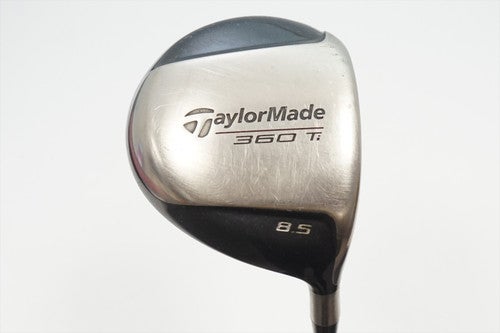 It was originally assumed that golfers, including professionals, would gravitate towards the more classic 300cc, appropriately named "300Ti" driver, and the 360cc, called the, you guessed it "360Ti" would be the lowest selling of the three. Well, upon release the 360 outsold the other drivers in the line almost 4 to 1 and also became the most popular driver with professionals, too. The oversized driver craze had officially begun.
So make sure to keep forgiveness in mind when you're trying to find the right model, because that extra help is going to really pay off on the course — and on your scorecard.
Want to overhaul your bag for 2023? Find a fitting location near you at GOLF's affiliate company True Spec Golf. For more on the latest gear news and information, check out our latest Fully Equipped podcast below.