6 things we spotted in the bag of Masters low-am-turned-pro Sam Bennett | Bag Spy
Ryan Barath/GOLF
The gear crew at GOLF.com spends a lot of time at Tour events snapping photographs of the tools used by the best players in the world. Posting club images online without context sometimes works, but it doesn't help the weekend golfer understand the why behind a pro's setup. In a new GOLF.com series, equipment editors Jonathan Wall and Ryan Barath answer those questions by highlighting interesting clubs in players' bags, unique weighting, loft sleeve settings, and more. Welcome to "Bay Spy."
Sam Bennett made a major splash at the Masters in April, when his T16 finish was the lowest by an amateur since 2005. Since then the Texas A&M golfer has turned pro, signed an equipment deal with Ping and made his professional debut at last week's Memorial (he finished 63rd). We caught up with him at this week's RBC Canadian Open to go inside his golf bag.
***
Old-school cord
One of the things I love looking at when it comes to players' clubs is often one of the most overlooked — grips. In most cases, the best players in the world are creatures of habit, meaning they don't change much, and Sam Bennett falls solidly into this category.
Sam plays Golf Pride Z-Cord grips, and although they might look like the standard model, they are actually ribbed (have a reminder) to help get his hands into a consistent position. The other interesting thing to note is that even though he uses Ping's adjustable G430 driver and fairway wood, along with a G425 hybrid, he still uses a the ribbed grip, which shows he's not doing much tinkering when it comes to his hosel settings.
Hosel settings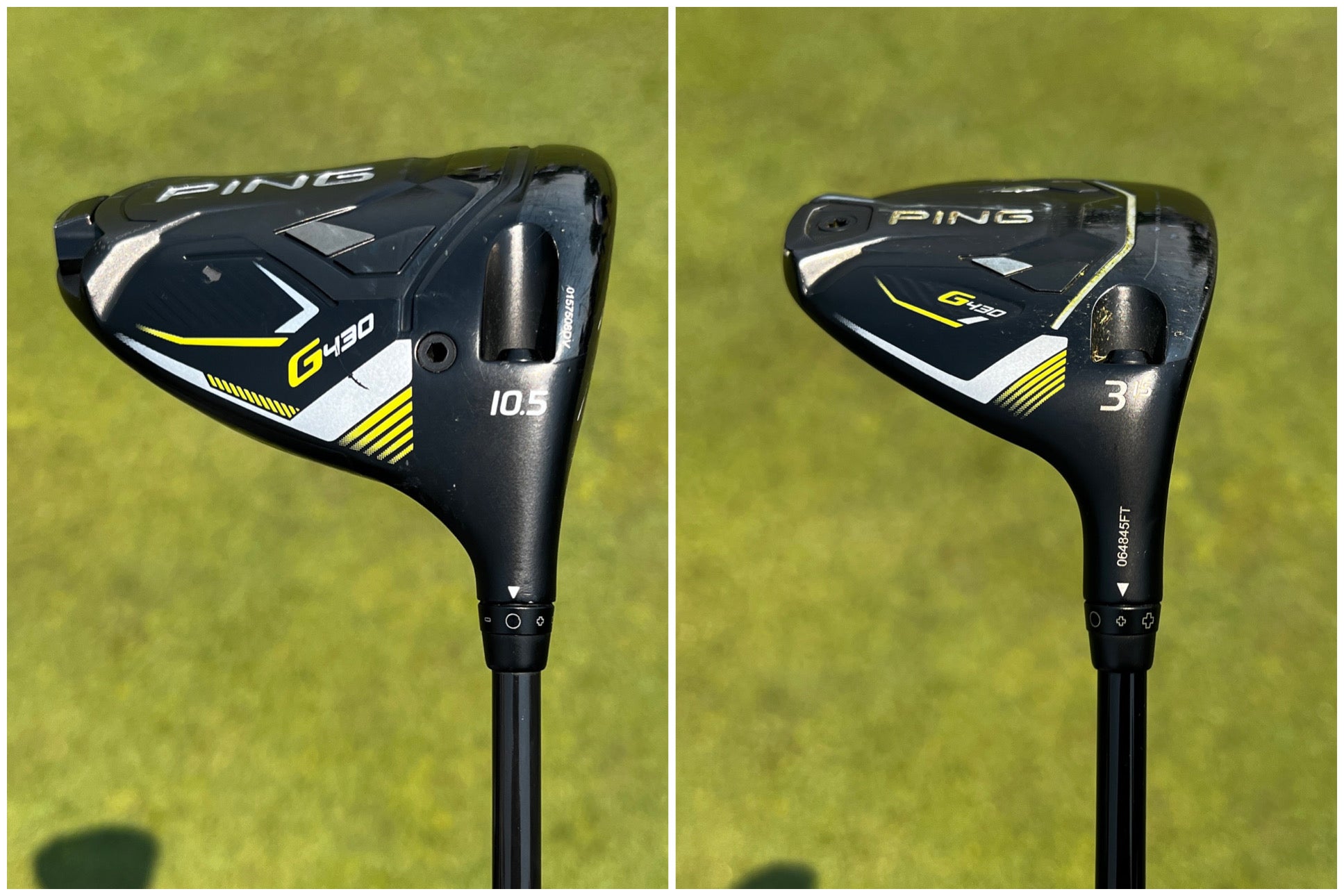 A lot of golfers make the incorrect assumption that adjustable hosel settings need to match through all of their adjustable clubs, but that is not the case. Adjustable clubs should be set to the position that best suits its purpose in the bag, and Sam is a perfect example of having different settings.
In Sam's case, his driver sits in the neutral setting while his 3-wood setting adds loft to help get the ball up in the air and spinning more. The hybrid sits in a fully flat position, which keep the face neutral but helps to create a more anti-left club.
All of our market picks are independently selected and curated by the editorial team. If you buy a linked product, GOLF.COM may earn a fee. Pricing may vary.
Ping G430 Max and G430 SFT Fairway Woods
$385
Click through to purchase a new Ping G430 fairway wood from Fairway Jockey today.
About that hybrid
I've always told golfers that when you find a club you like that fits a gap in your bag — hold onto it for dear life.
Sam has clearly done this with his G425 hybrid for quite some time. From the no-longer-made shaft, to the face that has seen enough golf balls that you can actually see where the face insert material changes from the body of the hybrid. This club is a work horse and I don't imagine it's going to be leaving his bag for quite some time.
Sam's an Aggie
If you didn't know already, Sam went to Texas A&M University.
Trust the rust
Let me be very clear — rusted wedges do NOT create extra spin, but they do help reduce glare (and look really cool).
Unlike his grips, Sam's rusted wedges are something you can get yourself, since Ping offers the Glide Forged Pro in a raw finish, and just like Sam you can get your own customization with a selection of laser-etched graphics direct from Ping.
Did I say rust?
If there is one thing Sam's putter and his wedges tell us about him, it's that he really doesn't like glare off his short-game clubs. Sam's Ping PLD Oslo is fully raw and the only difference between his and the standard model is a slight change in the sightline configuration that puts the mark on the topline closer to the face rather than on the back flange.
Eye dominance and putter alignment plays a huge role in not only getting set up over the ball correctly, but it help with making center-face contact, which puts a better roll on the ball. For Sam, that means he prefers to the see the line closer to the ball, but every player is different so make sure you find the right one to help sink more putts.
Want to overhaul your bag for 2023? Find a fitting location near you at True Spec Golf. And for more gear news you can check out the latest episode of the Fully Equipped podcast