3 tips to make sure you're prepared for anything this spring: Editor's Picks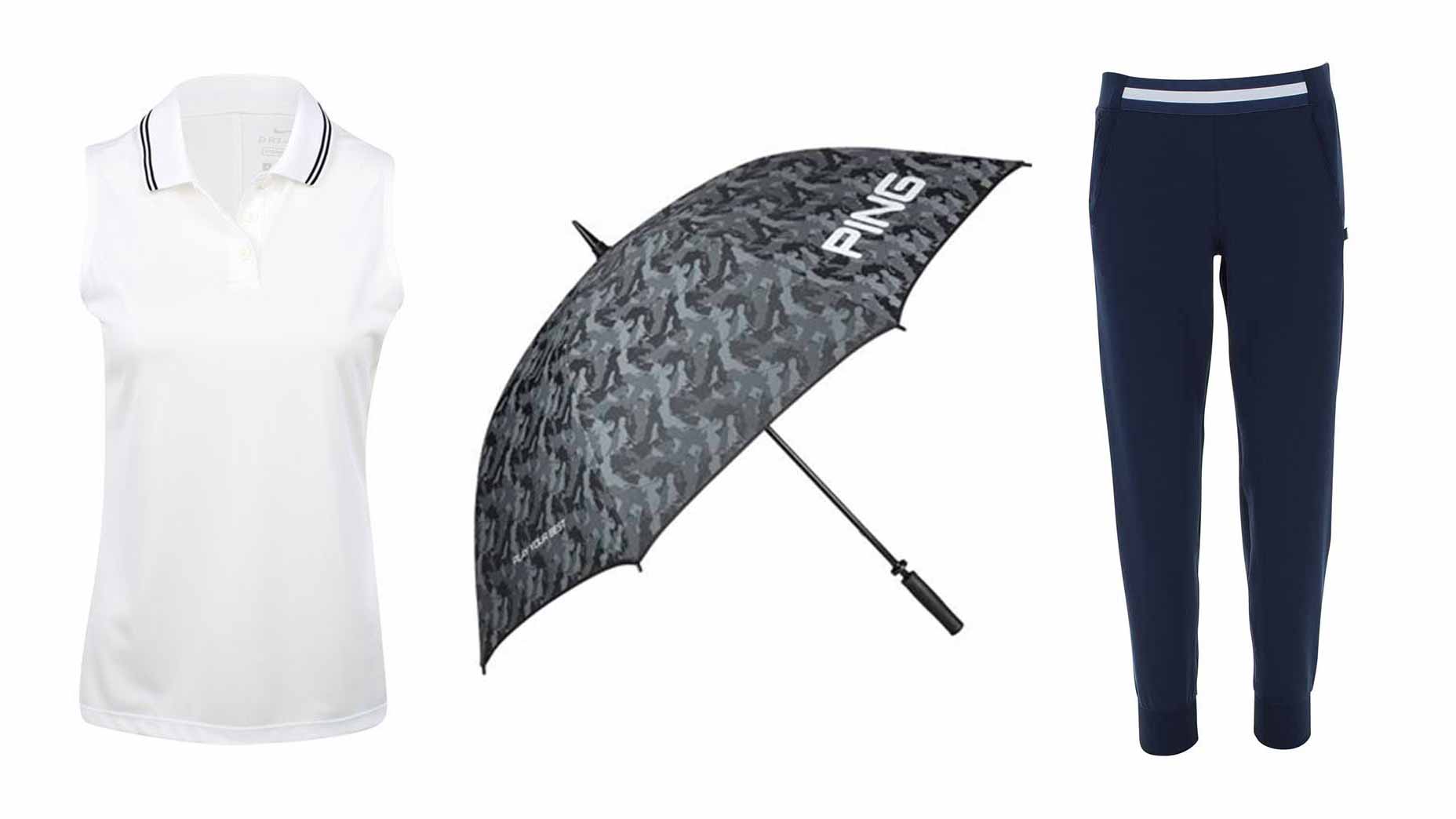 Spring is officially here!
While we've officially made it past the doom and gloom of winter and we can finally get back on the course, weather conditions in spring can be unpredictable. You never really know if that chilly morning tee time will give way to warm rays of mid-morning sunshine or the quiet patter of rain falling into a bunker.
That's why spring is a great time to take stock of your golf wardrobe and gear to make sure you're always prepared for what Mother Nature throws at you. Luckily, there are a few things you can do to make sure you stay warm, dry and comfortable on the course even if the weather takes an unexpected turn.
Check out our tips for making the most of spending your spring on the course.
1. Layer Up
Frosty mornings tend to give way to warmer afternoons in spring, so it's best to layer up. The last thing you want is to be sweltering by the time you make the turn with no way to cool off. Below are some of my favorite layers to wear so I'm always prepared on the course.
All of our market picks are independently selected and curated by the editorial team. If you buy a linked product, GOLF.COM may earn a fee. Pricing may vary.
2. Water resistant shoes are a must
Whether you're dew sweeping or caught in a spring rain shower, choosing shoes that are water-resistant is incredibly important. Playing golf is hard enough as it is, so adding the discomfort of walking around in wet shoes for 18 holes is definitely not going to help you shoot lower scores. That's why I always go with a shoe designed to be water-resistant like the Nike Cortez G.
3. Keep your gear dry
As uncomfortable as it can be to walk around in wet shoes, it can be even worse to play with clubs that are wet. Whether you're trying to go low or just trying to enjoy a round, there's nothing worse than not being able to execute your shots because your sticks are waterlogged.
A solid water-resistant golf bag is your first line of defense against morning dew.
Your second line of defense against moisture is a good microfiber towel that will absorb extra water and dry quickly so you can use it over and over again.
No spring setup is complete without a reliable golf umbrella. In this case, the bigger the better to protect you and your gear from the elements on the course.
Golf Magazine
Subscribe To The Magazine
Subscribe