How a golfer was tied for the lead on the final hole, made an eagle and lost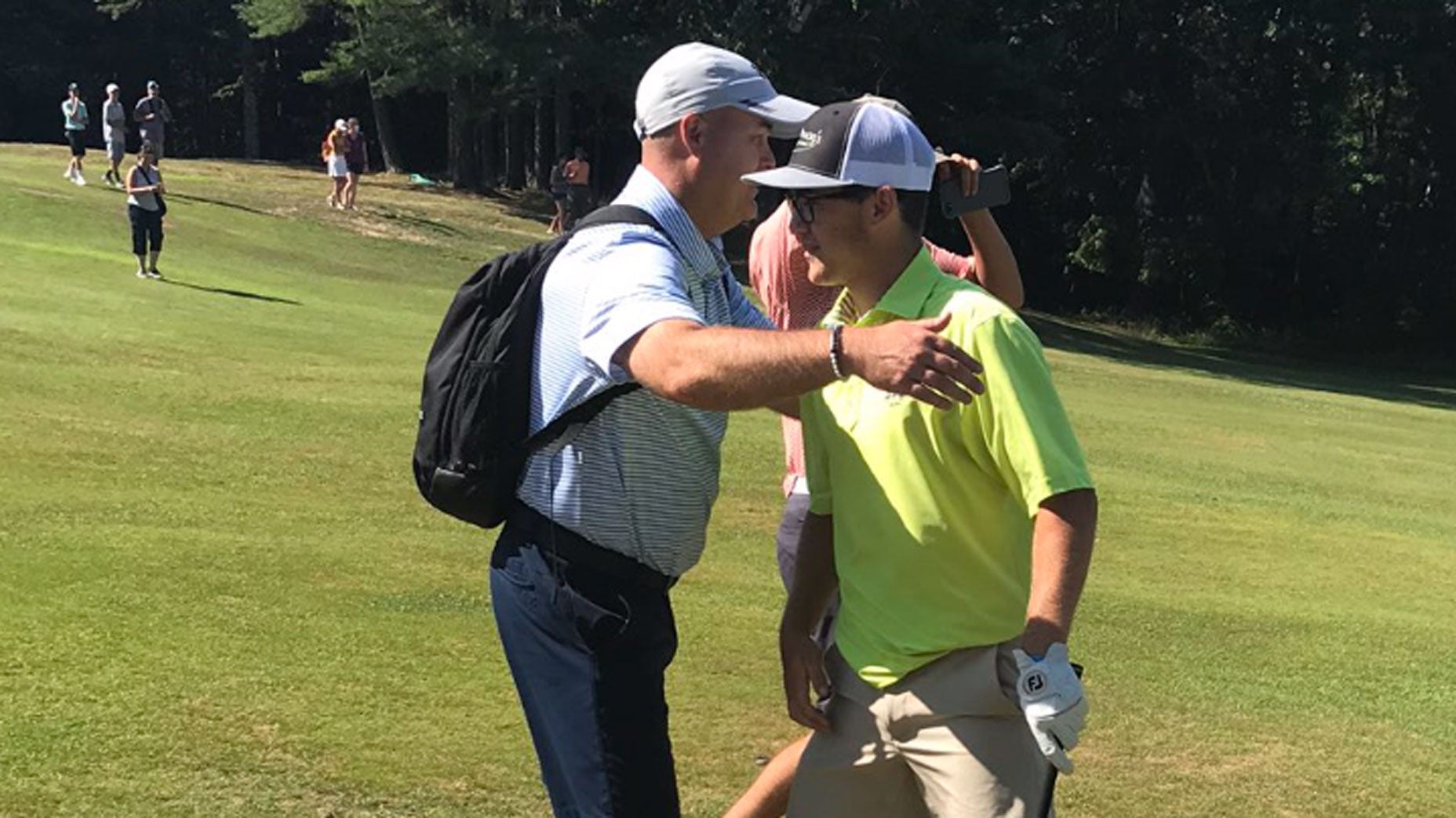 twitter.com/steveccraig
Caleb Manuel was tied with Armand Ouellette entering the last hole of the Maine State Golf Association Junior Championship. Ouellette had hit his drive about 250 yards on the 495-yard, par-5 18th at Gorham Country Club, then hit a hybrid to the green. He had a makeable eagle putt.  
Ouellette did make it.
Ouellette did not win.
Manuel made a two.
Manuel won.
Manuel, according to the Portland Press Herald, hit a 6-iron from 193 yards away on the 18th, and his ball went 193 yards. His 6-iron took one bounce on the green, rolled 10 feet and dropped. An albatross. A double eagle. A score made once out of every 6 million shots, according to the PGA's website. One of the rarest scores in golf.
To win a golf tournament. 
Heart racing.
And heartbreaking.     
"That was probably the biggest rush I've had playing golf and probably the biggest rush I'll ever have until I maybe do something bigger in the future years – but an albatross to win by one? That's something you don't see every day," the 18-year-old Manuel told the Press Herald.
Ouellette, according to the Press Herald, led by one shot to start the two-round tournament. The two were tied after a Manuel birdie on the 15th hole, Ouellette retook the lead after the 16th hole, and the two were tied again after the 17th hole.
"I was thinking I'd at least have a putt to try to win it," the 18-year-old Ouellette told the Press Herald. "What Caleb did was incredible. That was the greatest shot I've seen, especially under those circumstances."