Ian Poulter explains how to hit a blind iron shot at Royal St George's
Ian Poulter
Every time the Open Championship rolls into Royal St. George's, there are always a few words that rise to the surface. Quirky, unique, unusual. Brooks Koepka, for his part, was slightly more blunt.
"It's not my favorite of the rotation, put it that way," Koepka said.
The main reason why, Koepka went on to say, is the number of blind shots from tee-to-green. Links courses are usually situated on a flatter stretch of land, but St. George's is, well, unique, in that it's littered with undulations.
Blind shots — and lots of them — are a foregone conclusion, and on Tuesday of Open Championship week, Ian Poulter explained his method for navigating them successfully.
1. Get the number
Blind shots are uncomfortable for so many golfers because of how different they are. Unlike any other shot in golf, you don't get to see where you're trying to hit your ball.
That's why it's so important to remember the one thing that doesn't change, blind shot or not: The number you're trying to hit. So get those numbers nailed down first:
What's the number to the middle, front, and back of the green?
How much does the wind effect that yardage?
It also goes without saying but this is one of the reasons why it's so important to actually know your yardages. Don't fall into the trap of thinking you hit the ball further than you actually do.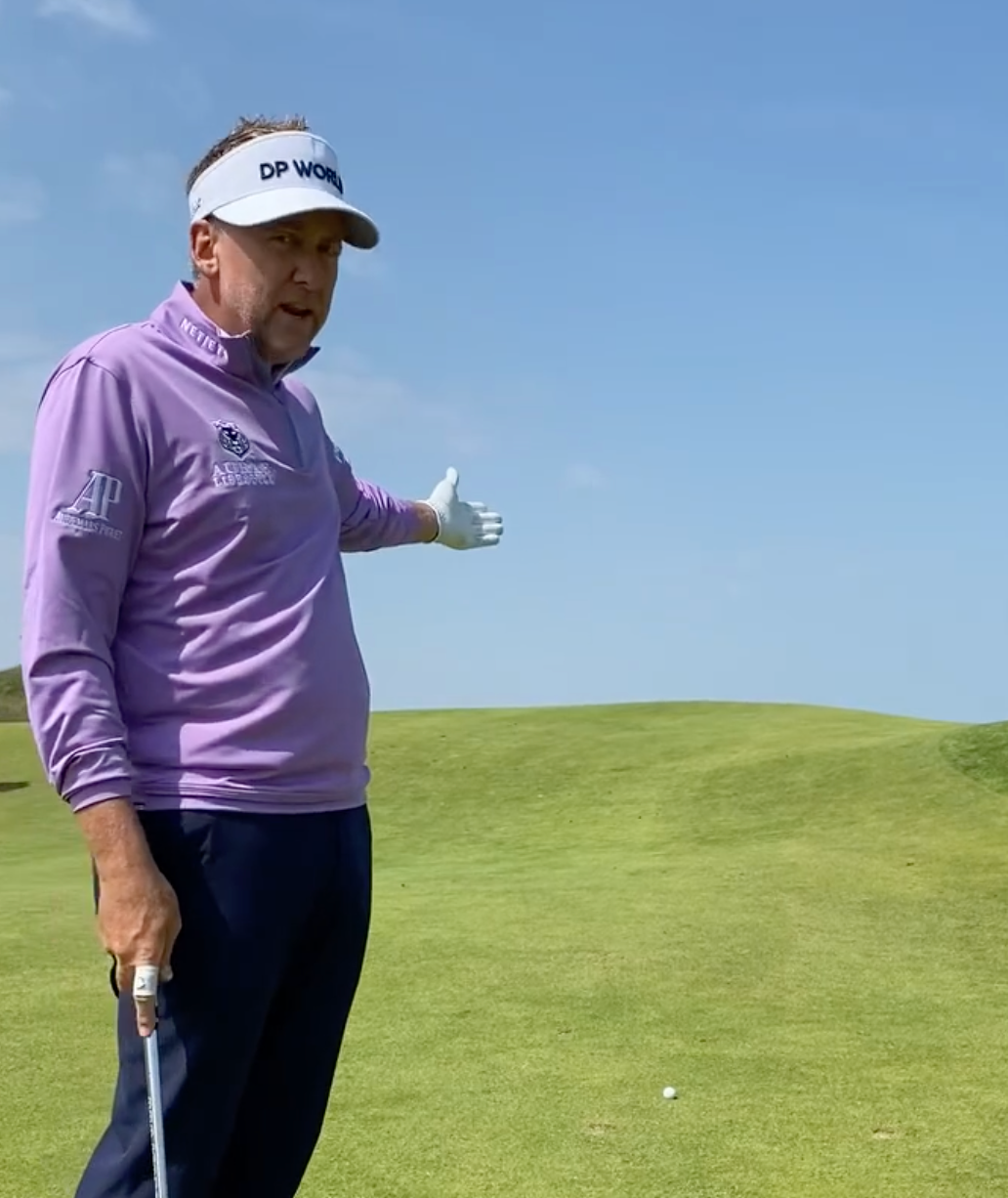 2. Pick a spot on the ground
When you've got all that stuff sorted, Poulter says to stand behind your ball and pick out a spot on the ground, just in front of your ball.
"Stand on a mound behind you, pick a divot or something else in line with your target, and step into the ball," he says.
The issue with picking a target in the air — like a cloud, for instance — is that you may struggle to find one on the clear days, and you may not pick one specific enough even if you do. Picking something just in front of your ball on the ground is the way to go.
3. Commit
The final — and most important — ingredient, Poulter says, is to commit. This is something you need to work extra hard on, Poulter says, because it's easy to be tentative when you can't see your target.
"Trust that you've chosen the right target," he says. "Commit."
Golf Magazine
Subscribe To The Magazine
Subscribe