3 underrated pieces of golf club tech that we still think about
Every week, in collaboration with our sister-company and Top 50 Clubfitter True Spec Golf, our in-house team of equipment experts host the Fully Equipped podcast. It's where we break down the most interesting equipment news in golf, from the most authoritative voices in the game.
New in 2021, we're going to be highlighting many of those same Fully Equipped voices on GOLF.com as part of an expanded series of articles, sharing the best equipment insight around, and helping you play better golf as a result.
This week, our experts are talking about old pieces of equipment technology that they still think are fun and interesting.
1. TaylorMade TP xFT wedge
Jonathan Wall, Managing Equipment Editor: It has to be the removable face plate on the 2010 TaylorMade TP xFT wedge. The plate was CNC-milled and featured a urethane layer on the back side that tuned sound and feel. It felt like a technology that was destined to succeed. Popping on a new face plate allowed you to keep the wedge with the perfectly worn sole in the bag. I guess I was one of the few who truly loved the face design — Brian Harman still had one in the bag up until a few years ago(!!!) — because it never continued on after xFT.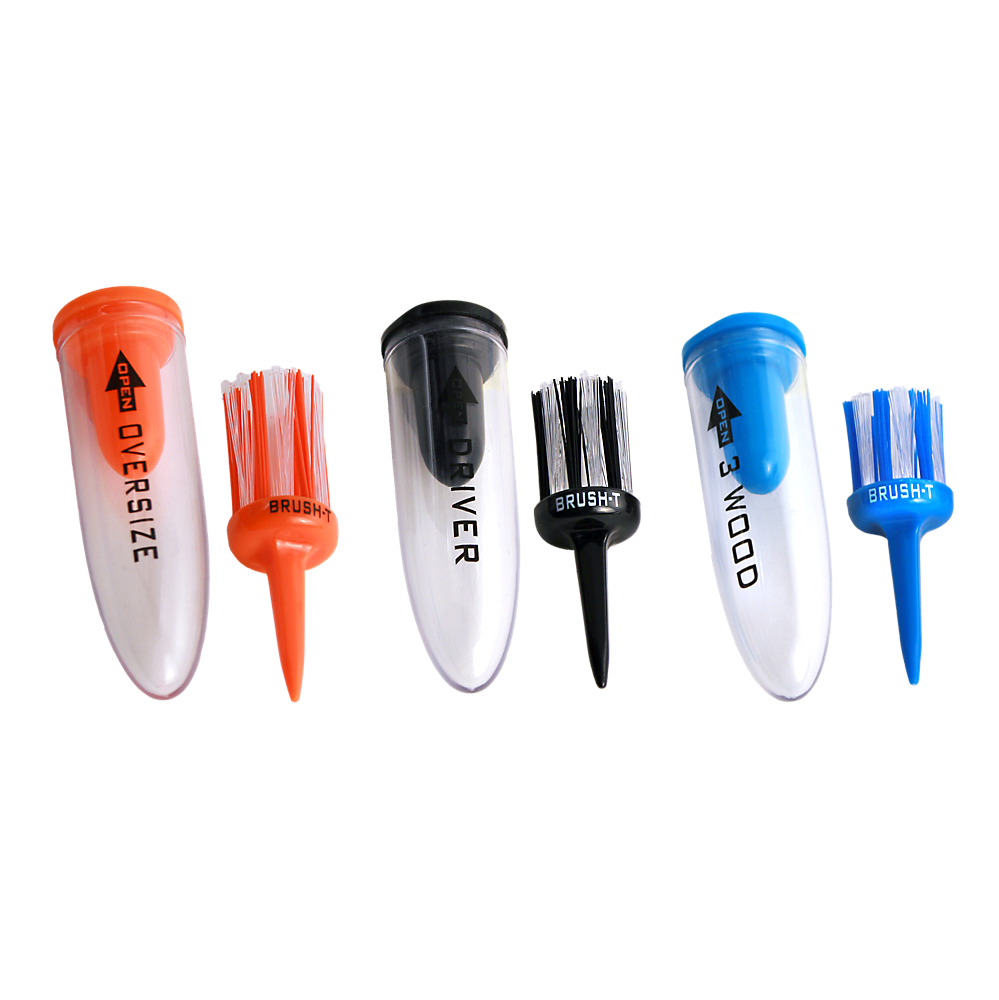 2. Brush-T
Andrew Tursky, Senior Equipment Editor: Don't laugh, but I'm going with the Brush-T. You know, the colorful tees where the ball sits atop tooth-brush-like bristles. Not that I thought they were cool, because they're not, but I always felt like there was something to them. Every time I hit a drive off a Brush T I felt like I was hitting off a flyer lie, knocking down spin and gaining distance. They're expensive, they break, and they're generally annoying to use, but I'd like to test out a Brush T versus a regular wooden tee at some point to see if there's merit.
3. Cleveland HiBore
Luke Kerr-Dineen, Director of Game Improvement Content: I had one of those Cleveland HiBore drivers in my bag in high school and I used to rip that thing. It was one of my favorite drivers I ever owned. It made sense to me that the unconventional shape of the driver would push the CG lower in the clubhead, and even though the head shape was unusual, it had the odd effect of framing the ball nicely.